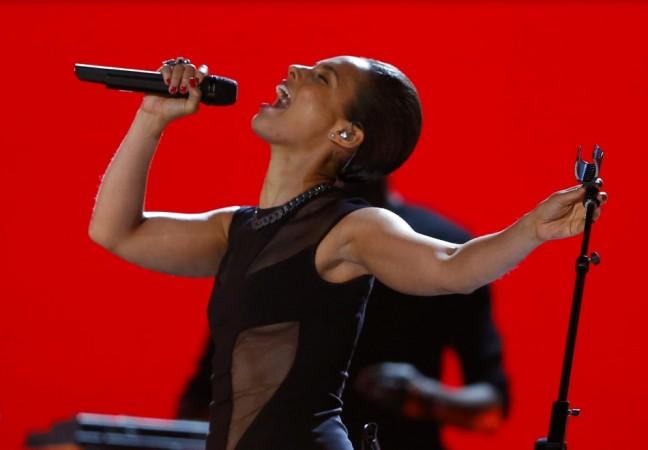 Reports claiming that American singer Alicia Keys is bisexual have been doing the rounds for years now. The latest report of Keys being bisexual emerged when she released her new song titled Where Do We Begin Now, but Gossip Cop has termed that report as fake.
According to MediaTakeOut website, Keys has sparked the rumours again in the new song. The website reported that the lyrics of her new song hints that she is coming out as bisexual. "She is currently in a monogamous relationship with husband Swizz Beats, but before they got married – people were speculating that Alicia was gay," the website reported.
The entertainment website also highlighted the lyrics, which makes it look like that she is coming out as gay. Here are a few lines from the song:
In the first verse, Keys sings, What they gon do 'cause we the same sex? And we spendin' all this time/ This could be the love we ain't made yet/ Even though it's on my mind."
In the second verse, Keys sings, "I had a dream about you last night/ Then it kinda blow my mind/ All I really know is that it feels right/ And I gotta live my life/ We ain't even had the conversation/ Let me be the first to testify."
The website also posted a photo of Keys with openly lesbian rapper Young M.A, who was previously linked to Nicki Minaj. However, Gossip Cops has debunked the theory and said that there is no proof that substantiates "Keys being bisexual" claim.
Gossip Cop further quoted a source to clarify that Keys is not talking about her in the song. "It's not autobiographical," a source told the website, adding, "the singer is simply referencing friends of hers who have shared their stories with her."