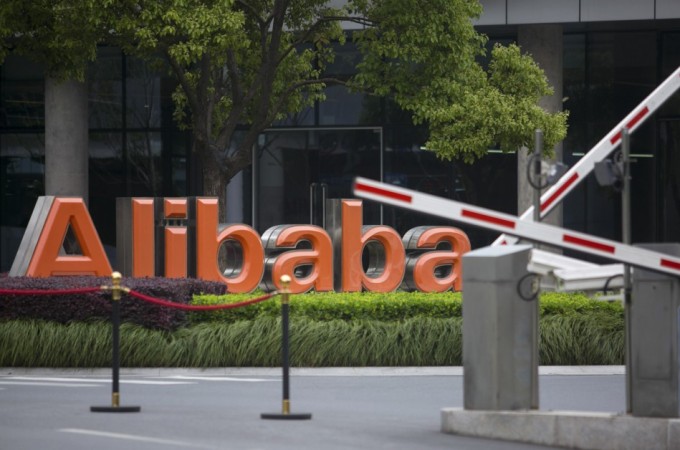 Alibaba Holdings Ltd, the e-commerce giants is breaking one record after another. The company made $9.3 billion in sales on "Singles Day", surpassing last year's "Cyber Monday" sale and beating expert predictions.
Alibaba made $5.75 billion in sales last year during its "Singles Day" event, but this year the figures surged 62 percent compared to the previous year's numbers. The e-commerce giant made about $2 billion in Gross Merchandise Value in the first hour of the event alone.
Alibaba's "Single's Day" sales even surpassed last year's "Cyber Monday" sales, which was around $2.3 billion.
"On behalf of our entire ecosystem — from millions of buyers and merchants both here and abroad — we are very happy with the results of this year's 11.11 shopping festival. We are particularly encouraged by the growing trend of consumers embracing mobile shopping on a global stage. Alibaba is humbled to play a role in making it easy for people to do business anywhere," Jonathan Lu, CEO of Alibaba Group said in a statement.
Alibaba debuted the "Singles Day" sale in honour of the Chinese holiday, celebrated every year on 11 November since 1993. A group of students started the tradition to celebrate bachelorhood but it slowly transitioned into a gender-friendly, all-encompassing shopping festival through the years.
Alibaba's "Single's Day" sales show the importance of such festival-oriented e-retail sale days. While the company started the event in 2009 with just 27 retailers, today about 27,000 merchants sell their products on Alibaba's online marketplaces.
"You're seeing the unleashing of the consumption power of the Chinese consumer," Joe Tsai, Alibaba's executive vice chairman, told Reuters.
Jack Ma Talks
After the success of Alibaba's "Single's Day" sales, founder Jack Ma told CNBC that he hopes to take the event global by 2019. He also spoke about the company's future plans talking about Alipay's definite IPO and a possible tie-up with Apple's payment system.
Ma also explained that the Chinese government was not a hindrance to its growth.
"If China's government is so sort of conservative, too backward, too censorship oriented, how can China have 600 million Internet users. Sit down, talk with them, listen to them, communicate with them, they will join you," Ma said.
Though Alibaba smashed previous sales record this "Singles Day", it wasn't the company's best day on the stock market. Alibaba's shares declined more than 3.7 percent on Tuesday and are currently down 3.87 percent.