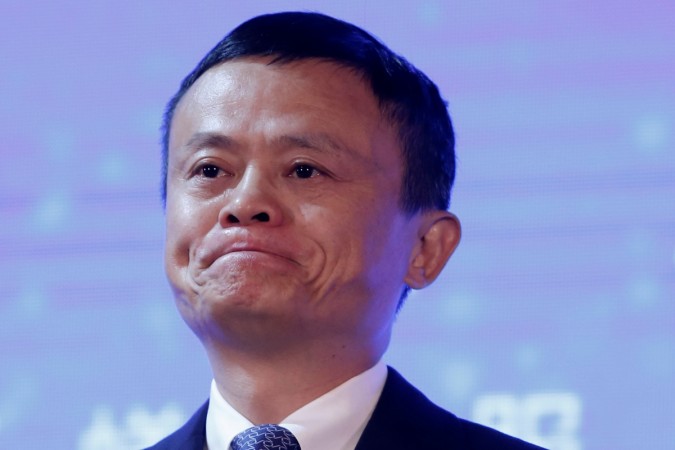 Jack Ma, founder of Alibaba Group, has been appointed digital economy adviser to the Malaysian government. The announcement was made by Malaysian Prime Minister Najib Razak in Beijing, China, on Friday while launching the Alitrip Malaysia Tourism Pavilion, an e-commerce platform for tourism.
"Jack Ma has accepted our invitation to be adviser to the Malaysian government on digital economy. He will advise us and tell us how to put together the road, the path to the future," Razak said at the event. Jack Ma will be attending Malaysia's Global Transformation Forum when the government also plans to launch the e-Free Trade Zone in March next year, reports The News Straits Times.
Jack Ma is also executive chairman of the e-commerce company, which posted a sharp rise in September quarter revenues and profit. Revenues increased to $5.14 billion while net income came in at $1.06 billion.
"We reported robust revenue growth of 55 percent this quarter, with strong growth in each of our four reporting segments," Maggie Wu, Chief Financial Officer of Alibaba Group, said in a statement.
"Our highly profitable and cash flow generative core commerce business enables us to invest in our future growth areas of cloud computing, digital media and entertainment and innovation initiatives. We expect each of these businesses to drive longterm value for both our customers and shareholders," he added.
The firm's net income rose 69 percent to $1.06 billion.
Last month, Alibaba Group launched "Global E-commerce Talents" (GET) programme in India, to enable students, small business professionals and entrepreneurs acquire requisite skills expected to survive in the global e-commerce industry.
We welcome Jack Ma as our new advisor on the development of the digital economy in Malaysia. I look fwd to seeing him & working tgthr w/ him pic.twitter.com/rh1E8XA2cH

— Mohd Najib Tun Razak (@NajibRazak) November 4, 2016