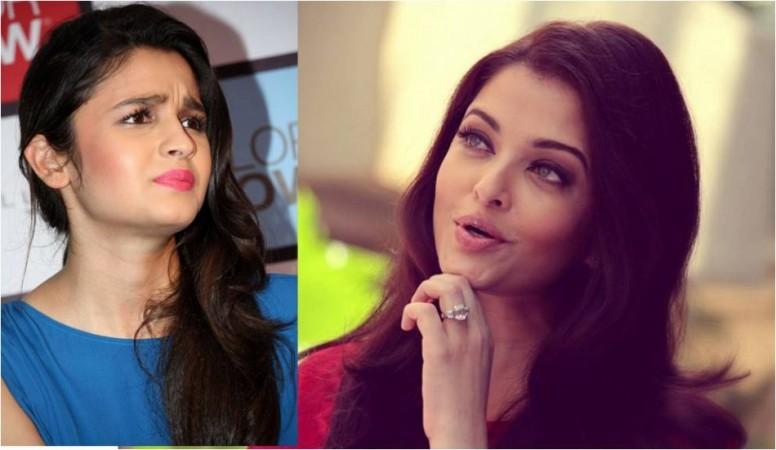 Actress Alia Bhatt has charmed audiences with back-to-back hits this year, but that's not the actress's 'ultimate goal.' The "Highway" actress wants to be famous like former Miss World and Bollywood actress Aishwarya Rai Bachchan.
Bhatt, who is gradually becoming one of the masses' favourite Bollywood actress, wants to be famous in small towns and be seen on the walls of beauty parlours like the Bachchan bahu. The "Humpty Sharma Ki Dulhania" actress wants to be the most loved human being in the country.
"You're playing a character on screen, so if you have to play a character off screen as well it can get exhausting. I want to be the most loved human being in India, but they will adore me for being who I am," she told Vogue India.
"You know those small beauty parlours you see all over when you're travelling in smaller towns. The ones that have Aishwarya Rai's photos on the wall because they're basically saying, 'Come, look like Aishwarya.' I want my photo to be there; that's my ultimate."
Bhatt seems to be getting inspired by Bachchan a lot these days. The actress recently said that a superstar should have charisma and appeal to connect with their fans like Bachchan has. Previously, when she was asked about her role model, she named Aish.
But she has also maintained that she is a huge fan of Kareena Kapoor. In her upcoming film, she plays the role of a Punjabi girl, who is a big fan of Kapoor.
While promoting her film "Humpty Sharma Ki Dhulhania," Bhatt recently bumped into Bebo at the airport and took a photo together. She uploaded the photo on Instagram and wrote, "A true reel life and real life FAN!"
Meanwhile, the actress is getting a lot of marriage proposals these days. Her Punjabi kudi role in her upcoming film has impressed lots of mothers who are searching a bride for their sons.
Several mothers have approached the Bhatt family seeking marriage proposals. But her mother Soni Razdan has declined all the proposals.