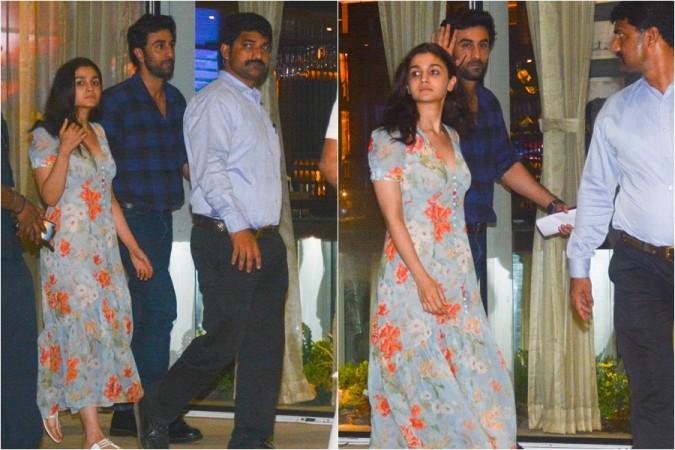 Alia Bhatt has finally reacted to her link-up rumors with Ranbir Kapoor, with whom she has been busy shooting for Brahmastra.
Ranbir and Alia have often been spotted together on dinner dates and events. The duo have also been making sweet comments to each other, which further made some believe that the two stars are dating each.
However, the Raazi actress has now responded to the buzz, and said that these rumors don't bother her or Ranbir.
"I haven't asked Ranbir. I don't know how he feels about those rumours. He won't feel anything as he will be exactly like me (smiles). But there is nothing to feel. There's no need to clarify or deny anything. He is a very good human being, and I am very fortunate to be around him at this point in my life," Alia told Hindustan Times when asked if the gossip surrounding her and Ranbir's relationship affect her.
In the same interview, Alia also talked about rumors after she had said that she likes the name "Sidharth". The actress said that her words had no link with her rumored ex-beau Sidharth Malhotra.
"It is genuinely a nice name and I spoke my mind honestly. What else am I supposed to say? But I got so confused when people started making stories out of it. Gautham Buddha also had the name Siddhartha. What I said had no connection with Sid [Sidharth Malhotra]. I like the name and the person that Sid is as he is a beautiful person. But it has nothing to do with me and him rekindling or anything on those lines. I find that a bit far-fetched," the 25-year-old actress told the publication.
Meanwhile, Alia is all set to play a strong character in her upcoming movie Raazi. She will be seen playing the real-life character of an Indian woman, who marries a Pakistani soldier in order to serve as a spy in the neighbouring nation.
Directed by Meghna Gulzar, Raazi also features Vicky Kaushal, and is slated to be released on May 11.