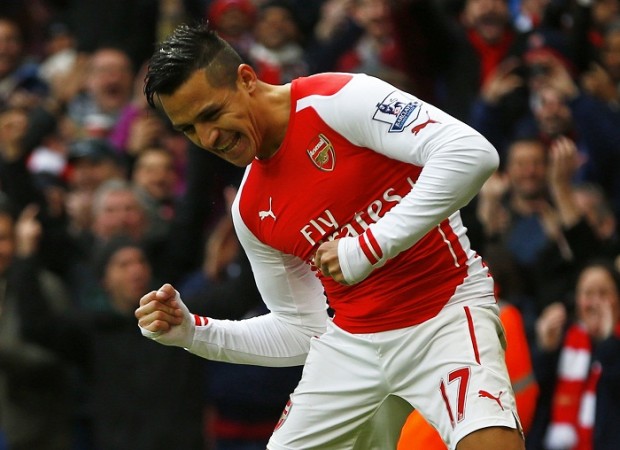 Juventus has been looking for a replacement for their striker Alvaro Morata, who came from Real Madrid on a year-long loan.
Ever since Alvaro Morata was re-called by Real Madrid, the Italian giants had set their eyes on Arsenal's Alexis Sanchez, who recently won the Copa America with Chile.
According to a report of Daily Mail, Juventus had tabled an offer of £30 million to the Chilean international but the Gunner seemed to have rejected that bid so that Juventus can keep the Copa America champion at the Emirates Stadium.
Surprisingly, Arsenal had signed Sanchez from Barcelona two years ago with the same fee. If the club chooses to sell the talented forward, they will look to make some profit. That is why they are unhappy with the Turin club's offer.
Sanchez had scored 13 goals in the 30 games in the last season of the Premier League. Sanchez has made 93 appearances for Arsenal over the last two years and has managed to score 42 goals for them.
The 27-year-old has been extremely impressive for the Gunners and he was instrumental in Chile's recent Copa America 2016 triumph. He was adjudged the player of the tournament as he had scored three goals for his nation.
Juventus are reportedly going to lose out on two other star players in their squad - Paul Pogba and Leonardo Bonucci - as well.
Pogba has been heavily linked with Real Madrid, Barcelona and Manchester United. But rumours are doing the rounds that the Frenchman is likely to join Jose Mourinho's Red Devils.
Bonucci on the other hand, has been heavily linked with Manchester City as Pep Guardiola seems to rate him highly. The Italian defender had a decent Euro 2016 with his national side as well.