Have you ever tried asking the AI assistant on your smartphone 'Hindi' words and all you got in response was a "Sorry, I don't understand"? Well, that might change very soon.
Reportedly, Amazon.com is working on making its digital assistant Alexa understand "Hinglish," a portmanteau of Hindi and English that most of us use in our daily lives. What this means is your mom (or wife) can now ask Alexa about Indian spices and recipes too, as Alexa will soon understand words such as "jeera", "methi" and "gajar ka halwa."
The world's largest e-commerce company has started shipping the Amazon Echo speakers in India, about a year after most foreign markets like the US, UK and Germany got it. The reason as you must have guessed by now is Amazon had been busy working with linguists, speech scientists and engineers to give Alexa an Indian makeover.
(Note: The smart speakers went on pre-orders just a few weeks back).
The Alexa that will be coming to Indian homes soon uses a blend of Hindi and English, complete with a distinctive Indian accent so that it will be easier to understand what she is saying. What's more is she even knows important Indian festivals and wishes users "Happy Diwali" and "Happy Ganesh Chaturti."
"We wanted our devices to talk, walk and feel Indian," Parag Gupta, Head of product management for Amazon Devices in India said, adding, "Alexa is not a visiting American. She has a very Indian personality."
Meanwhile, Amazon is not the only company who is looking at tapping the Indian market by giving its virtual Assistant an Indian twist. Tech giants Apple and Google are also making on their AI assistants Siri and Google Assistant better acquainted with Indian languages and culture.
India is a huge market for tech companies and with the increased purchasing power, Indians are investing in smart devices (including smartphones) more than ever before. Many of the first time smartphone buyers are first generation literates who do not speak exceptional American or British English. Moreover, our obsession with Bollywood movies (most of which contain Hindi titles) and cricket has prompted companies like Amazon and Google o take notice of this fact.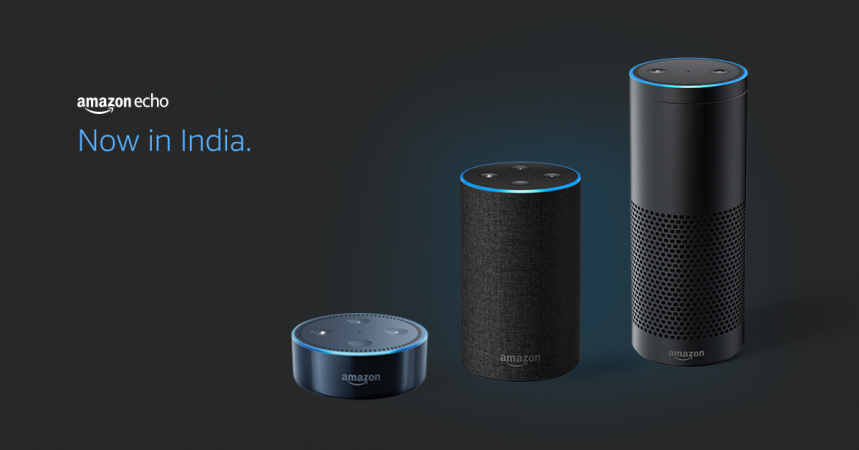 "Global companies realize that India and several populations, each the size of entire countries in Europe, that can't be cracked open with American English, they have to adapt with Hinglish," said Ravi Gururaj, co-founder of Harvard Angels India.
Google's parent company Alphabet.Inc has introduced a Hinglish-speaking Google Assistant that powers its instant messaging app, Allo. Also, Apple's latest operating system (iOS 11) that comes pre-loaded into the latest iPhone 8 series and the iPhone X, allows Siri users to set its keyboard to Hinglish.
Meanwhile, Amazon CEO Jeff Bezos has pledged to invest $5 billion in India, with a good share of the money going into R&D to conquer the language barrier. The accent has been "incredibly hard skill to develop," said Amazon India's Parag Gupta.
Amazon has incorporated Indian intonations, pauses and even local humour in its India-bound Echo speakers. Alexa respond to the Indian way of questioning such as "What is your good name?" It even fetches music from Bollywood movies and recounts fabless from the ancient Panchatantra.
"We don't want local customers to have to change their behaviour to use our devices, we want to learn and get better over time," Gupta said.
Amazon has worked with several third-party developers in India who have built more than 10,000 extensions for Alexa. You can summon a cab through Ola or have Alexa recommend the best Deepika Padukone movies. She will also help you in finding the perfect recipe for Hyderabadi biryani.
According to a recent Google KPMG report from April, the country's 234 million Indian colloquial language users have already overtaken the 175 million English-speaking Internet users. It also suggests that a majority of these native speakers prefer to speak (using the mic on the search bar) rather than type.
The study also projects that the Indian language user base will grow to 534 million in the next four years and that Hindi speakers alone will overtake English speakers on the Internet.
Meanwhile, Amazon.in is currently offering a 30 percent discount on the entire range of Echo speakers with prices starting from Rs 3,149.
Source: Bloomberg LP