Amazon had been dodging plans to launch its successful product lineup in India despite series of rumours suggesting backdoor arrangements. It turns out the gossip was true all along. Indians now have an array of smart home gadgets that welcome an urgent lifestyle change.
Amazon India on Wednesday made an important announcement, where it welcomed three new smart gadgets – Amazon Echo, Echo Plus and Echo Dot – all of them powered by the intelligent AI assistant Alexa. The world's largest e-commerce giant has exciting launch offers and also the impending arrival of Amazon Prime Music slated to be released in the coming months.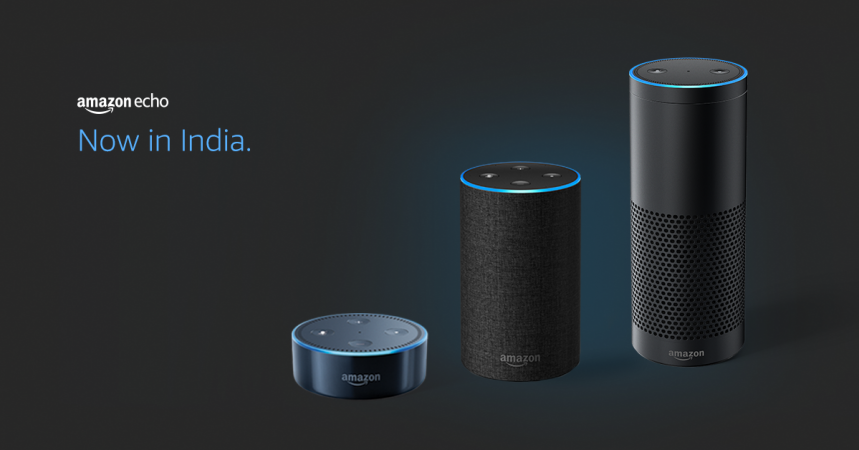 For those who are unaware of what these new Amazon Echo gadgets are, here's a quick introduction. Amazon has a limited hardware portfolio, but the success ratio of its gadgets is in the safe zone. Amazon Echo series is one of the most popular hardware lineup the company offers, as they enable convenience of carrying out various tasks without having to lift a finger.
Amazon Echo, Echo Plus and Echo Dot are smart speakers powered by Amazon's own Alexa, which has proven its worth in more than one occasion. Simply put, these new speakers are solid Google Home alternatives and Alexa is the one to give a tough competition to Google Assistant and Siri.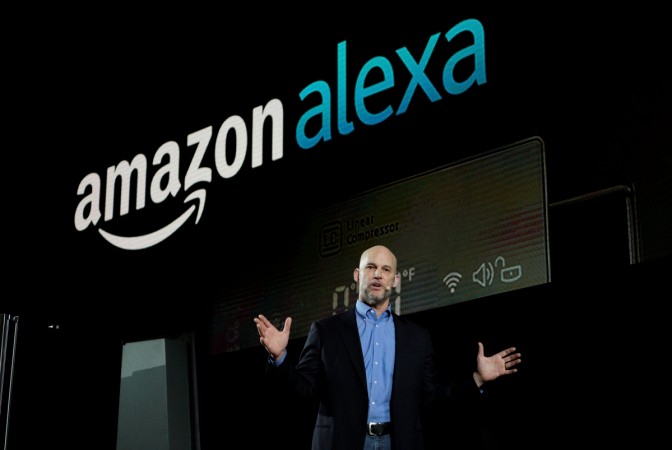 "Tens of millions of customers are already using Alexa, and today we're excited to bring her to India with an all-new experience designed from the ground up for our customers in India. The combination of Alexa and Echo provides customers with hands-free access to music, weather, news, information, and more—just ask," Dave Limp, Senior Vice President, Amazon Devices and Services, said in a statement.
All the three speakers are quite competitive and serve a great purpose for those who are keen on setting up a smart home. In fact, its cross-device integration allows the Echo speakers to serve as a hub to interact with various smart home gadgets at your home. In case you are confused which Echo speaker is for you, here's something to help you out.
Amazon Echo
Amazon Echo is a smart speaker with voice-controlled function and an always on speaker. If you haven't made sense of these features, you'll never need to touch Amazon Echo after setting it up to carry out various tasks like checking news, weather, traffic, or even play your favourite music.
Amazon Echo wakes up with a command, and the magic word here is "Alexa," followed by your request. Alexa then takes in the request and leverages Amazon Web Services (AWS) to respond to queries accurately.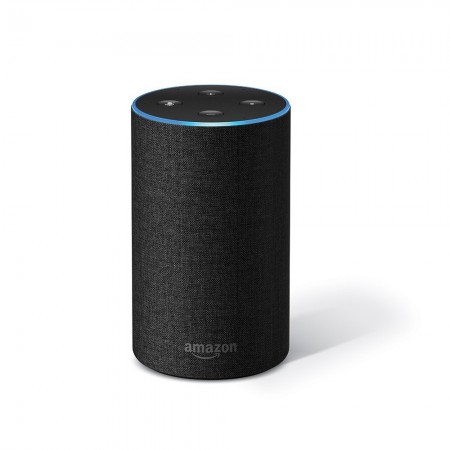 Amazon Echo has seven microphones built in the system and uses beam-forming technology combined with noise cancellation to clearly hear your request from afar. You won't have to worry about noisy rooms while making a request to Amazon Echo.
And to make sure you hear Echo from where you are, there's a 2.5-inch down-facing woofer, dedicated tweeter, Dolby processing and 360° omni-directional audio deliver crisp vocals and dynamic bass. There's integrated Bluetooth in case you wish to take command from Alexa to play your own music. But you'll never run out of options as Echo can stream directly from Amazon Prime Music, Saavn, TuneIn and more.
Now, the most important factor is the price. Amazon Echo is priced at Rs 9,999, and the company is offering a limited-period offer of 30 percent discount and one year of Prime membership.
Amazon Echo Plus
As the name aptly suggests, the Echo Plus is the bigger version of Amazon Echo with all the same features. Amazon Echo Plus gets the better of its sibling by smartly integrating with other compatible smart home devices without the need for an additional hub or app.
With a simple command "Alexa, discover my devices," the Echo Plus will automatically setup your compatible lights and other gadgets. Currently it works with various ZigBee-supported products from Philips Hue.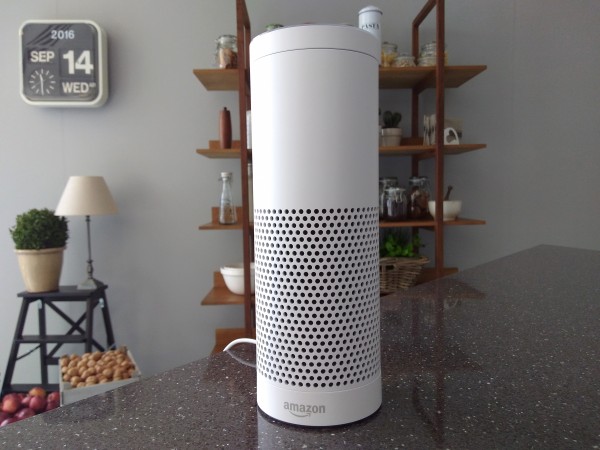 All in all, Amazon Echo Plus is ideally the best way to start your smart home adventure.
Amazon Echo Plus is priced slightly higher than the Echo, costing Rs14,999. The 30 percent discount offer applies to this Echo product as well.
Amazon Echo Dot
Like many great things come in small packages, Amazon Echo Dot is a magician's trick to woo its audience.
Amazon Echo Dot is compact, smart speaker with Alexa-integration to do most of your voice-controlled tasks. It comes with the same far-field voice recognition technology as Echo, so do not be fooled by its appearance. There's Bluetooth and a 3.5mm stereo jack to add Alexa to an additional home entertainment system.
If the budget doesn't favour you on Amazon Echo and Echo Plus, Echo Dot is the one to go with. It is priced at Rs 4,499, which is the same price any good Bluetooth-powered speakers in the market. It comes in black and white hues and also gets the 30 percent discount like other Echo speakers.
But there's a catch
Even though the Amazon Echo speakers are arriving after a long wait, willing customers might have to wait longer to get their hands on the Echo family. The Echo, Echo Plus and Echo Dot are available on an invite-only basis exclusively from Amazon India for now, and shipping will commence in the week beginning October 30. Once the invite system is over, all the Echo speakers will be available at Croma, Reliance Digital and other offline stores.