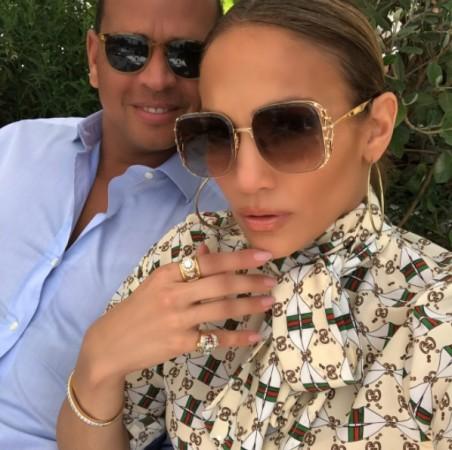 Jennifer Lopez and Alex Rodriguez, who are popularly known among their fans as J-Rod, are fresh off from their romantic vacation in Paris and they have a lot to talk about each other.
While JLo stated that she had a lot of fun with her boyfriend in the city of love, A-Rod revealed that they had a great time together. "The museums are always good, and just walking around Paris is awesome," the baseball star told Extra TV.
The 41-year-old athlete did not forget to praise his girlfriend while sharing the details about their vacation. "We're both from New York, we're both Latin, we're both in our forties, we're really enjoying life, but she really is one of the most impressive and smartest human beings I have ever met," he said.
Also read: Jennifer Lopez describes Alex Rodriguez as supportive, loving person
The former Yankees player also stated that they like their nickname J-Rod and said, "I'm fine with everything — it's close to A-Rod. He even admitted that their children really love spending time with each other. "If you want to be together, you are together. Our kids get along really well," he added.
A-Rod even talked about his appearance on the ABC reality show Shark Tank and said, "All the work they've done really is a symbol of the American dream."