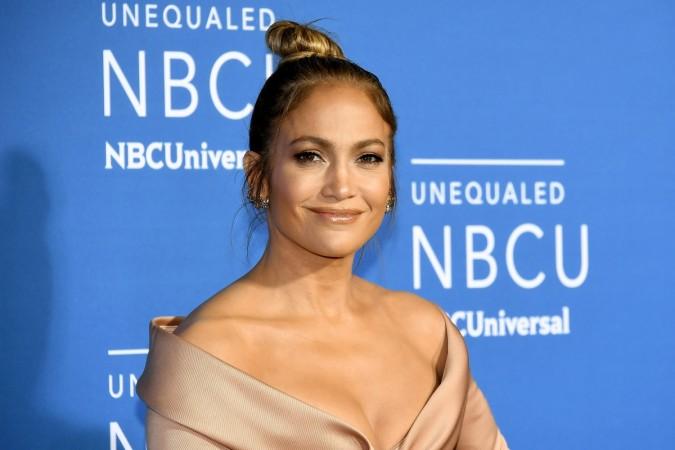 Jennifer Lopez seems to be head over heels in her relationship with Alex Rodriguez. The Shades Of Blue star recently described the former professional baseball player as a loving and supportive person.
"He's an amazing guy. He's so supportive and loving. He's a great guy and we're just having the best time. We're blessed— we have great lives, and we have great children. We're just enjoying every minute of it," JLo told Access Hollywood.
Shortly, A-Rod came forward and captured all the attention by planting a smooch on his girlfriend's face during the live interview. "Good show, baby," he said before walking to the backstage. The On The Floor singer was really surprised and she just responded, "He's so cute."
Also read: Jennifer Lopez dares to don a nude colour cutaway dress to flaunt her assets
Here's how A-Rod surprised his girlfriend JLo:
The on-screen couple, who are popularly known as J-Rod among their fans, are currently vacationing in France and the people close to them claimed that they are still happy together. "They spent several hours eating and talking. They seemed very in love and happy together," the source said.

The industry insider even claimed that Lopez and her boyfriend are not getting enough of each other. "It was a super quick romantic cruise where she showed him the key places of the Riviera in a minimum amount of time!" the source told E!News.
Another insider claimed that the Maid In Manhattan actress is already in talks with the former Yankees player about marriage. "J.Lo and A-Rod are getting very serious and talking marriage. J.Lo would marry A-Rod if he asked, she is head over heels for him," the source added.
Meanwhile, the mother of two shared of photo of her with the baseball star with her 66.8 million Instagram followers. She captioned it: "When you're having so much fun you just don't give a Lol..."