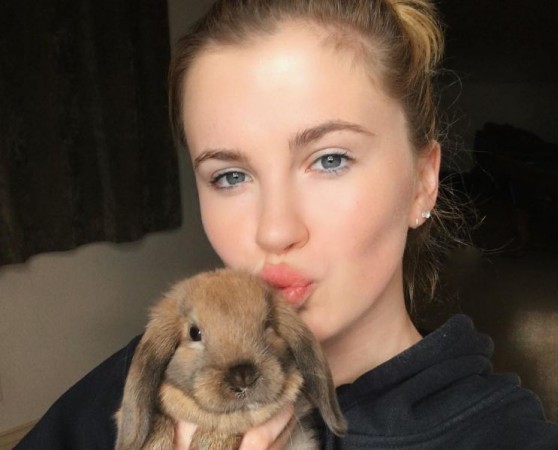 Alec Baldwin and Kim Basinger's daughter Ireland Baldwin has turned up the heat with her hot beach photo shoot photo, in which she is posing completely naked. Ireland posted the photo on her Instagram handle that shows her naked in the sand at the ocean.
Also Read: Stella Maxwell's Milan Fashion Week nip-slip has Internet going crazy
The 21-year-old model has never shied away from posting her sexy photos on the photo-sharing website and this time too it is no different. In the photo, Ireland is seen relaxing face-forward on the beach displaying her bare back. Her wet hair and smokey eye makeup complete her stunning beach photo shoot look.
"One of the most freeing and special adventures of my life. excited for what the future holds," she captioned the image.
The 21-year-old daughter of Alec has been getting several modelling offers. She also supports and promotes modelling of all shapes and sizes.
"I think it's such an important change that's finally happening and we're finally starting to recognise that beauty isn't a specific body type and it's just so many different body types and different looks and different everything," Ireland told E! News. "I think we're really starting to embrace that as a society and in the fashion industry. I think it's amazing."
"For me, I've always struggled finding my balance too. I'm not stick skinny. I don't really fit a specific mould," she added. "It's kind of hard to stand on your own and defending your body type and defending yourself and making a mark."
Take a look at some of Ireland's stunning photos below: