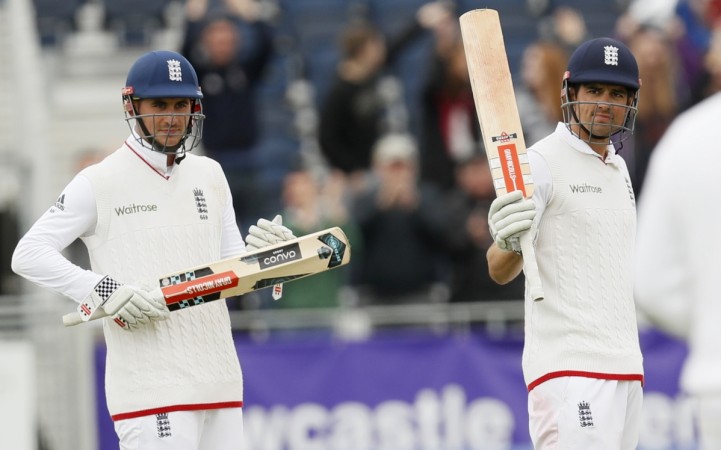 England Test cricket team skipper Alastair Cook, on Monday, became the youngest cricketer ever to reach the 10,000-run mark in Test cricket. The 31-year-old, in the process, broke the record of cricket legend and Indian maestro Sachin Tendulkar.
Cook achieved the feat after scoring five runs on the fourth day of England's second Test match against Sri Lanka at the Riverside Ground in Chester-le-Street.
Tendulkar remained the youngest player to score 10,000 runs in Test cricket for more than a decade as the 'Master Blaster' achieved the feat on March 2005 at the age of 31 years, ten months and 20 days. Cook achieved the milestone at the age of 31 years, five months and five days.
Tributes poured in from various quarters for Cook on Monday and former England skipper Nasser Hussain mentioned that the 31-year-old opening batsman is "the most mentally strong cricketer England have ever produced".
"For my mind, Alastair is the most mentally strong cricketer England have ever produced," Hussain told Sky Sports. "His great mentor, Graham Gooch, was very good in that regard, as were Graham Thorpe, a man who loved heading out of the dressing room with the pressure on, and Michael Atherton - but Cook probably pips it.
"He always challenges himself, never takes the easy road, and is determined to prove people wrong, which is one of his greatest strengths."