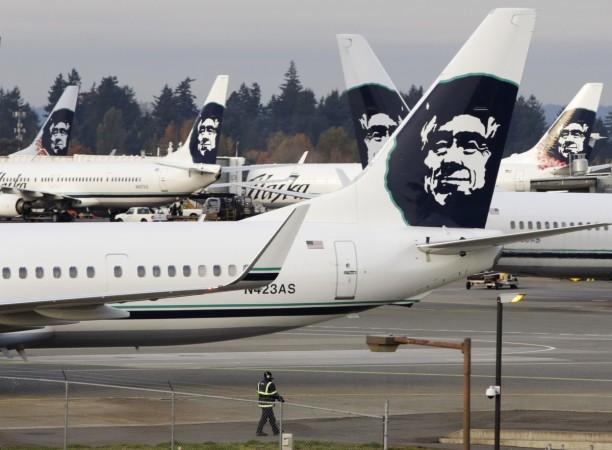 Alaska Air Group on Wednesday announced that it has completed the acquisition of Virgin America in a $2.6 billion deal, eight days after the US Justice Department gave its approval for the merger. This will make Alaska Air the fifth largest domestic carrier in the United States.
Even though operations of the two airlines will not be combined anytime soon, travellers will be able to purchase Virgin America flight tickets on the Alaska Airlines website and vice-versa, starting from Monday, Los Angeles Times reported.
Alaska Air will focus on becoming the dominant airline in the West Coast. Both the airlines together have a fleet size of 286 aircraft and 18,800 employees. Brad Tilden, the CEO of the Seattle-based Alaska Air, said it has been a long time since the airline won the bidding war against rival JetBlue Airways Corp.
This acquisition gives Alaska a readymade market network in California, which generates double the number of passengers when compared to markets in the state of Alaska and Washington, Wall Street Journal reported.
Pending decisions
Some decisions are yet to be made, including the decision on the Virgin brand and whether to retain the Virgin Airline's Airbus A320 fleet (since Alaska Air is an all-Boeing fleet), Tilden told the WSJ. Decisions regarding the brand will be taken over the next few months but those regarding the fleet could take another year or so.
New roles
Post the merger, Alaska Air will continue to be based in Seattle. Ben Minicucci, the COO of Alaska Airlines, will take on the additional role of the CEO of Virgin America. Peter Hunt, who until now was the COO of Virgin, will become president of the unit. These new appointments will remain in place until the two carriers get a single operating permit from the US Federal Aviation Administration.
Competition
The combined operations of Alaska Air and Virgin America control only six percent of the US domestic market. Four other airlines — American, United, Delta and Southwest — enjoy a control of over 80 percent market share.
Virgin America has a reputation for popular on-board amenities, while Alaska Airlines is known to be a no-frills flier with reliable on-time service.