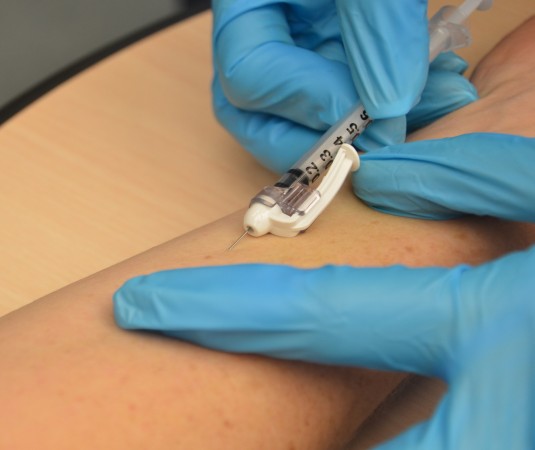 A death row inmate, who was to be executed on February 22, miraculously survived the procedure in spite of being injected with lethal drug multiple times. But he is in tremendous pain now.
The incident happened in an Alabama jail and the inmate, Doyle Lee Hamm, who was convicted of murdering a motel clerk in 1987, was injected in the lower legs, ankles and groin.
The prisoner's lawyer has stated it was a 'botched execution' and can only be described as 'torture'. Bernard Harcourt also said that he warned that authorities that his client's history of lymphoma and drug abuse would make it difficult to locate a good vein for drug administration.
However, the court dismissed it and said the execution could proceed as long as Hamm was not injected in arms.
"The IV personnel almost certainly punctured Doyle's bladder, because he was urinating blood for the next day...They may have hit his femoral artery as well because suddenly there was a lot of blood gushing out. There were multiple puncture wounds on the ankles, calf, and right groin area, around a dozen," the lawyers was quoted as saying by NBC News.
The website also stated that the execution had started late on Thursday and the team was not sure if they would find a good vein before the death warrant expired at midnight. The process was aborted altogether at around 11.30pm, The Sun reported.
Harcourt, explaining the predicament of the prisoner, said he was lying and praying they would succeed. He was in 'great pain' and collapsed when he was taken off the stretcher.
Hamm is not the first inmate who has to go through this brutal torture. In 2014, the execution of Clayton Lockett, who was convicted of murder, rape, and kidnapping, went horribly wrong. The entire process took 43 minutes and the inmate was seen writhing in pain. Lockett was jabbed at least 16 times with the lethal injection.