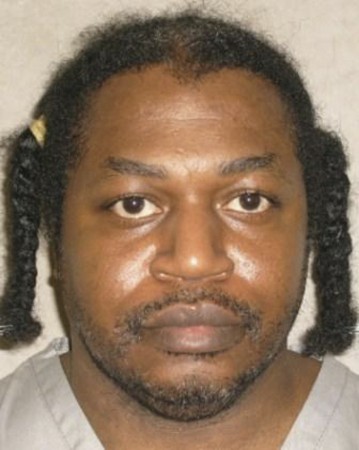 A convicted murderer and rapist, Charles Warner, was executed by the US state of Oklahoma around 6.58 am on Friday (IST), while Florida executed Johnny Kormondy for the fatal shooting of Pensacola banker Gary McAdams and the rape of his wife in 1993.
Reuters reported that this is the first execution since 29 April 2014, when the painfully long death of death row prisoner Clayton Lockett sparked widespread criticism and led the state to draw up new rules for its death chamber.
The faulty lethal injection resulted in Lockett suffering for 43 minutes before he died, instead of the expected 10 minutes. It is understood that he was "writhing in pain, bucking off the gurney and mumbling unintelligibly" after the injection was administered.
Warner's execution, which was supposed to occur right after Lockett's, on 29 April, was postponed. Oklahoma had executions after the incident, amid renewed debates over the brutality of death penalty in the United States.
Though lawyers for death row inmates had argued that the sedative midazolam, used by both states in their lethal injection mix, is not strong enough to achieve the level of unconsciousness required for surgery and was unsuitable for executions, both states confirmed that the drug is effective and their chemical combinations are appropriate.
Warner, who was convicted for the first-degree rape and murder of his then-girlfriend's 11-month-old daughter in 2003, was executed at the Oklahoma State Penitentiary in McAlester over an hour after the Supreme Court rejected his last-minute appeal for clemency.
It is understood that Warner was poked with the injection five times and he complained that "it hurt. It feels like acid."
CNN quoted Oklahoma Governor Mary Fallin as saying, "Justice was served tonight as the state executed Charles Warner for the heinous crime of raping and murdering an infant".
A witness of the execution quoted Warner's last words: "I'm sorry for all the pain that was caused. I'm not a monster. I didn't do everything they said I did. I love people. I love my family. I love Jesus."
He thanked his mother and sister for their support, and asked to tell his "baby girl she means the world to me."
Kormonondy, the inmate executed in Florida, spent half his life on a death row. He was sentenced for killing McAdams and raping his wife, when the couple returned home from her 20th high school reunion on 11 July 1993.