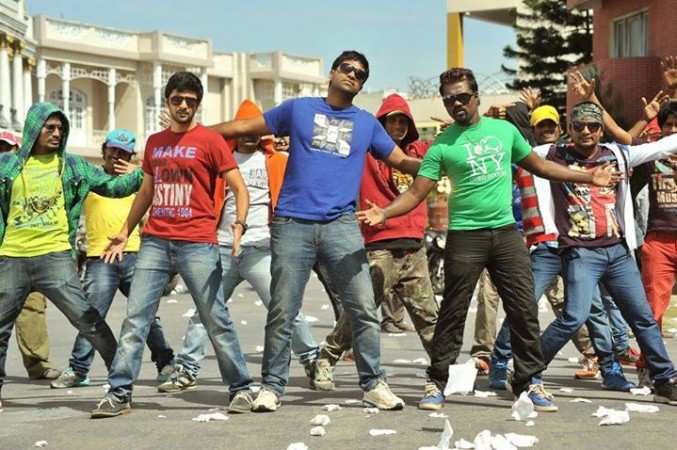 Director Aneesh Krishna's "Ala Ela", which marks the comeback of Rahul Ravindran, has hit the screens on 28 November and received positive response from the film-goers across the globe.
"Ala Ela" is a fresh and youthful romantic entertainer, laced with humour. Based on love and relationships, the movie features Rahul Ravindran, Vennela Kishore, Heebah Patesl and Kushi in the lead roles. Wonderful performances, good music, rich visuals and an engaging screenplay are the main highlights of the movie, according to some viewers.
Sangeetha Devi, Assistant Editor from The Hindu said, "Some small films turn out to be a surprise. Ala Ela is a fun watch with fresh humour. Found myself laughing aloud at many places. Ala Ela has good performance by @23_rahulr, backed by good cinematography & music. Has potential, I hope word of mouth publicity helps."
Read "Ala Ela" Twitter review by viewers below:

Chinmayi Sripaada
Watching a film in a single screen theatre is a different experience. Loved it. And Ala Ela is fun.
Manoj Koduru
Dialogues n songs were awesome :)) @23_rahulr bro miru cheppinattu hebbah was excellent :)) #AlaEla?
TeluguStates
Ala ela : A Clean youthful family entertainer . @23_rahulr @vennelakishore and shanvi , Racha Chesaru . Go and watch . @MehraBhanushree
Gayathri Mk
@23_rahulr #alaela laugh riot!! Loved every bittoo! Sooper movie ba. Best wishess.:)
Naveena Jackson
@23_rahulr that was so awesome film u guyz just rockd the theater wat a timig nd punches
Yeswanth Msdian
Movie just superb with comedy new story we want more movies from u anna @23_rahulr looking so handsom in this movie #AlaEla
CineOutLook
#AlaaElaa #Hyderabad #Telugu #MovieReview #AlaEla is a youthful romedy entertainer with sarcasm and a twist...