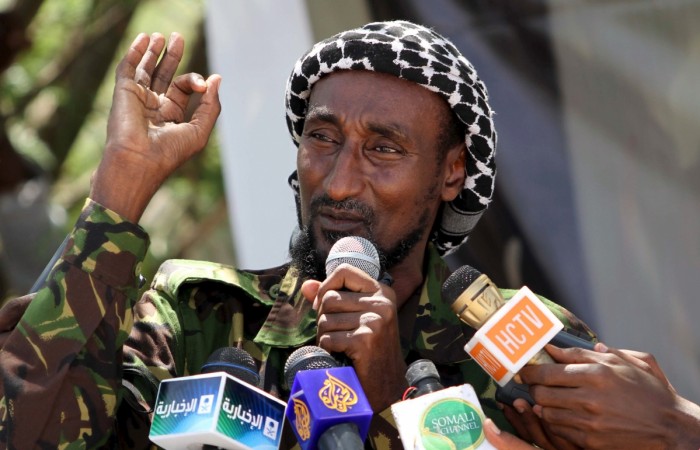 After storming into the Garissa County in Kenya earlier this week, the al-Shabaab militants took over two mosques and forcefully delivered sermons to worshippers for two hours, while threatening them against informing the security forces.
As many as 25 al-Shabaab militants simultaneously captured two mosques in Tumtish and Kabasalo villages, and forced worshippers to listen to their tirade that was aimed at the Kenyan government, before disappearing into the jungles.
"They were al Shabaab who were sent by [Mohamed] Kuno," Police commander Caleb Matoke told the The Standard, referring to Mohamed Mohamud, the mastermind behind the Garissa University attack.
Kuno, also known as Sheik Dulayadayn, has a £145,000 ($215,000) bounty on his head for plotting the deadliest attack in Kenya since the American embassy bombing in 1998.
A local recounted the ordeal of being forced to listen to the sermons delivered by the al-Shabaab militants.
"They came to town and proceeded to the mosque where they gathered people and started giving out sermons. They said that they are also Muslims and they are only targeting government officials whom they have a problem with," a resident told BBC.
Two days after briefly taking over mosques, al-Shabaab also attempted an attack on Yumbis village in Garissa county on Thursday, which was thwarted by the Kenyan security forces after they were alerted by the villagers, Kenya's Daily Nation reported.
The militants were reportedly harassing locals for food and water, said Inspector General of Police Joseph Boinnet.
The latest al-Shabaab insurgency comes a month after the ghastly Garissa University massacre, where 148 students were gunned down.