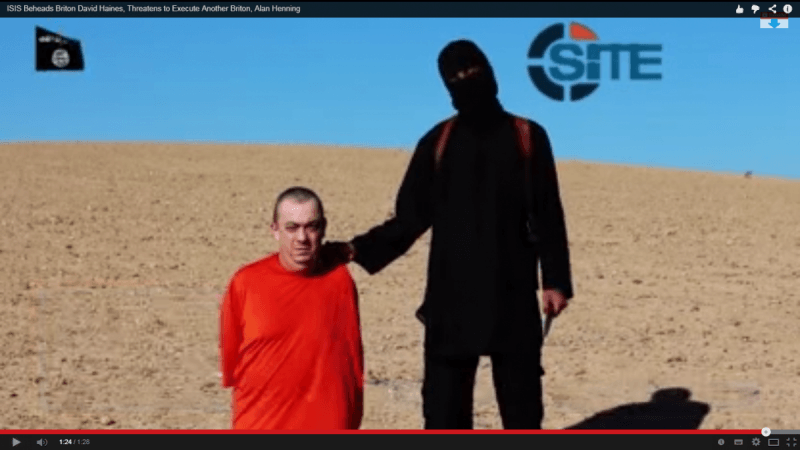 Looks like the jihadist group, Islamic State could easily top the list of most deadly terrorist outfit ever. Even al-Qaeda, the merciless and dangerous jihadist organisation that launched the 9/11 attack in America pales in comparison and shows it has a humane side.
Al-Qaeda, which hitherto was the most dreaded terrorist organisation, had appealed to the IS to release the 47-year-old Briton, Alan Henning, who was marked as the fourth hostage to be killed after three others were beheaded one after another in deadly videos released over the past few weeks.
The Independent reported that al-Qaeda had made a plea to IS to release the British hostage immediately after he was captured last year, because it believed he was an innocent aid worker who was genuinely trying to help suffering Muslims.
The issue highlights the extent to which the depravity exhibited by IS is now repelling Muslims all over the world, including al-Qaeda, which is also a fundamentalist and extremist group by nature.
"Al-Qaeda has been critical of IS in recent months. It understands how its behaviour will be perceived by the Western public," the British daily quoted Professor Peter Neumann, the director of the International Centre for the Study of Radicalisation, from King's college, London.
"Although the two groups' underlying ideology is still very similar, al-Qaeda is much more strategic. For example, it is not opposed to beheadings but realises it makes no sense to carry them out in the way that ISIS does because this tactic will lose them a lot of friends."
The development, more than anything else tends to demonstrate how even the most dreaded terrorist outfits, have now began fearing Islamic State jihadists who are swiftly marking their way up to being the most dangerous, fanatic and blood-thirsty of all Islamic terrorist groups in the world.
This comes after the barbaric group beheaded a UK hostage this week; days after two other journalists from US were mercilessly murdered in what has been described as the most gruesome videos of recent times.
When IS beheaded UK citizen David Haines on Sunday, the group had marked Henning as the next to be killed.
The British SAS has admitted it cannot rescue Henning because they have no idea on his whereabouts. Henning was abducted on Boxing Day last year when IS militants stormed the medical convoy he was on board.