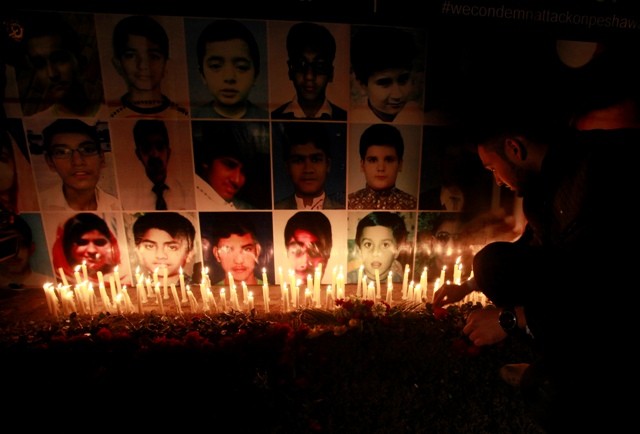 Al-Qaeda, the mastermind behind 9/11 and various other terrorist attacks, showed a different side on Sunday, when they said the killing of nearly 149 people in a Pakistan school last week made their "hearts cry".
A spokesperson for the Al Qaeda in the Indian Subcontinent (AQIS) group said that the "massacre of innocent" children inside a Peshawar school last week made their "hearts burst".
"O rulers, O people in power, if you will commit such acts, there will be a reaction," the spokesperson said in a translation by Israel National News. "Our target is not innocent civilians, women and children; instead we are responsible for their protection."
"Our hearts are bursting with pain and grief over this incident," the AP quoted Osama Mehmood, the spokesman for Al-Qaeda South Asia as saying in a four-page emailed statement.
"There is no doubt that the list of crimes and atrocities of the of the Pakistani army has crossed the limit and it is true that this army is ahead of everyone in America's slavery and genocide of Muslims... but it does not mean that we should seek revenge from oppressed Muslims.
"The guns that we have taken up against Allah's enemy America and its pet rulers and slave army should not be aimed towards children, women and our Muslim people," Mehmood added.
The killing of the innocent children sparked controversy even within the Taliban outfit. The organisation's Afghan branch has distanced itself from the act, claiming such acts were against Islam.