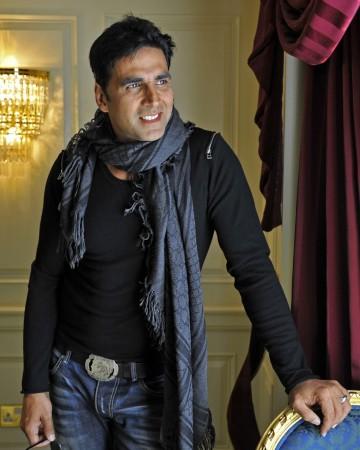 Akshay Kumar and wife Twinkle Khanna have become proud parents again. The couple is blessed with a baby girl this time, according to media reports.
On Monday evening, Twinkle went into labour and was rushed to Breach Candy Hospital in South Mumbai. She delivered a baby girl in the wee hours of Tuesday. Twinkle and Akshay already have a ten-year-old son named Aarav.
"We are blessed with a lovely baby girl who looks just like her mother and grandmother. I have no words to express my happiness. I would like to thank everyone for their blessings and best wishes," Akshay said.
It was a normal delivery and both mother and newborn baby are said to be doing well.
"Though both just wanted a healthy baby, Akshay and Tina are thrilled it's a baby girl for them. Both have nieces (Akshay through his sister Alka and Tina's sister Rinke has a daughter) and the couple feels with the advent of their daughter Goddess Lakshmi has come home now," Daily Bhaskar quoted a source as saying.
Akshay was in Jaipur with Paresh Rawal for the promotion of his upcoming movie "Oh My God" when Twinkle went into labour and rushed back to Mumbai to be with her.
While Twinkle shares her birth date with her father Rajesh Khanna, Akshay and his two kids' birthdays fall in the same month of September.
The birth of the couple's newborn correctly matched a numerologist's prediction. "Well, in all probability, it will be a baby girl", astro-numerologist Bhavikk Sangghvi told The Times of India earlier this month.
"Twinkle is a Capricorn doubly ruled by Number 8 (Saturn - 29th December 1974) and the strong presence of shani in her chart resulted in her giving birth to a boy in her first delivery. That's how Aarav was born", Sangghvi explained.