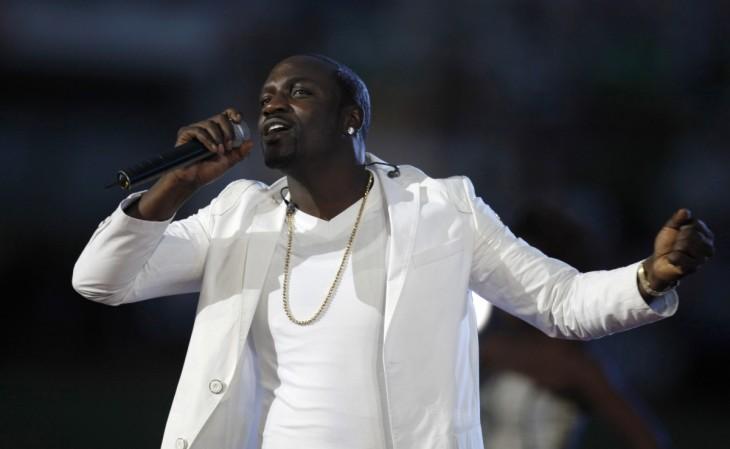 Singer Akon believes "crypto" could be the saviour of Africa from its everyday problems. The artist is the latest entrant into the cryptocurrency world and guess what? He has flaunted his own digital currency.
'Akoin' is an initiative to provide basic facilities to the poverty-ridden African villages. The crypto initiative is a part of Akon's 'Lighting Africa,' the singer's pet world through which he is improving the living conditions of many villages using renewable energy.
The Senegal-born singer revealed the idea during a panel session at the Cannes Lion 2018. The multitalented artist said that crypto could be a changing factor of Africa's economy; since it can function outside the realm of the government, it can bring the power back to its people. A report on Page Six quoted, "I think that blockchain and crypto can bring the security back into the currency system and also allow people to utilise it in ways where they can advance themselves and not allow the government to do those things that are keeping them down."
The official Akoin website states, "The AKoin Ecosystem unlocks the potential of the world's largest emerging economy through the creation of a stable currency and innovative, revenue-generating opportunities that stimulate and support youth entrepreneurship, economic stability, and growth across Africa and the world."
In addition, Akon is also planning to create a first of its kind "100% crypto-based city with AKoin." Built on 2,000 acres of land gifted by the President of Senegal, the city blends leading smart city designs with a blank canvas for cryptonising the daily human and business exchanges towards inventing a radical new way of existence. However, Akon admitted that his technical knowledge of cryptocurrency and blockchain technology is very limited and would seek expert advice to make this viable.
Interestingly, Akon at a recent event expressed his interested to try his luck at the 2020 Presidential elections but with a condition—only if Mark Zuckerburg agrees to be his vice president.