The upcoming Telugu movie Hello! is definitely one of the most anticipated projects with two star kids pairing up: Akhil Akkineni, son of Tollywood star Akkineni Nagarjuna and debutant Kalyani Priyadarshan, daughter of hitmaker Priyadarshan and yesteryear actress Lissy.
Read more: Kalyani Priyadarshan's debut with Akhil Akkineni
The makers of Hello! have released the official teaser and Akhil is seen performing some breathtaking stunts in the one minute 13-second video.
The teaser of Vikram Kumar directorial garnered over 1.3 million views in less than 17 hours of its release and is trending top on YouTube India.
Meanwhile, the romantic action entertainer, produced by Nagarjuna, will be hitting the theatres worldwide on December 22.
Is Pranav Mohanlal's character in Aadhi similar to Akhil's in Hello!?
Superstar Mohanlal's son Pranav is all set to make his acting debut with Jeethu Joseph's next, Aadhi. The star kid will also be seen performing some stunts in the movie and earlier Mohanlal had revealed that his son is learning parkour for the project.
Check: Pranav's selfie with Kalyani goes viral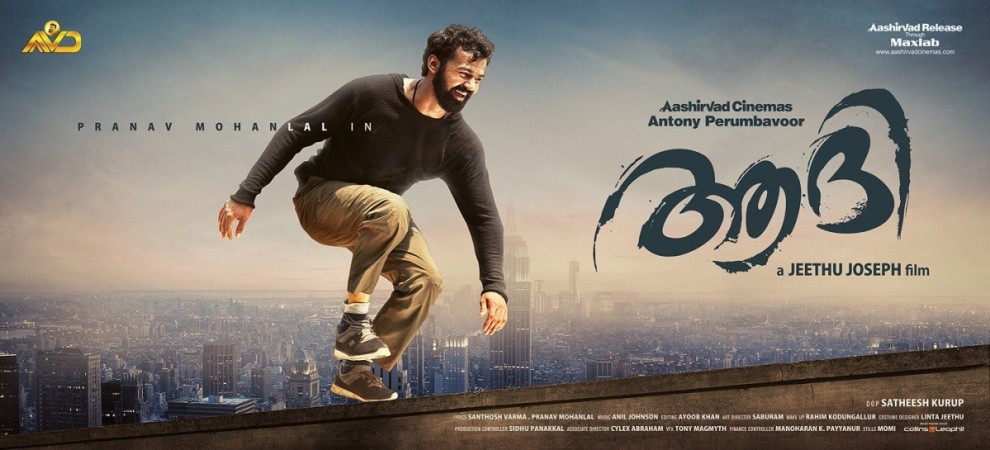 Also check: After Pranav Mohanlal, his friend Kalyani makes her acting debut
In the teaser and posters of Hello!, Akhil is also seen performing many parkour stunts and netizens have already felt the similarity it has with Pranav's character in Aadhi.
Interestingly, Aadhi is also scheduled to hit the screens in December this year as a Christmas release.
Check out what celebs have to say about Hello! movie teaser:
Kalyani Priyadarshan
"Such a crazy feeling it is.... the feeling that this could possibly be the first day of the rest of your life. Hello! Teaser out! Hope you all enjoy it! #HelloOnDec22
Lissy
"Friends, sharing with you the teaser of my daughter Kalyani's first movie "Hello". Your support and best wishes are important for Kalyani. The movie is scheduled to be released on 22nd December. Wishing Kalyani, Akil Akkineni and the entire Hello team my very best. God bless
Samantha
Absolutely amazing love love love !!Cant wait #AkhilAkkineni #vikramkumar
Related
Akhil Akkineni's Hello promotion: Nagarjuna announces release date of its teaser amidst emotional moments
Akhil Akkineni's next movie is titled Hello; here is the first look [VIDEO]
It's official: Kalyani Priyadarshan to debut opposite Akhil Akkineni in Telugu