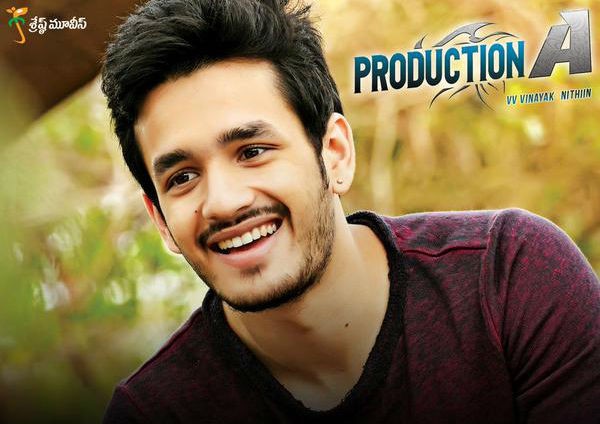 Nagarjuna's younger son Akhil Akkineni says he has chosen a fresh story for his second movie, which is expected to start rolling in June or July.
Akhil Akkineni made his debut with "Akhil: The Power of Jua," which turned out to big disaster at the box office. He subsequently took a long time to announce his next movie. After a lot of introspection, he is now gearing up to start shooting for his next movie, which he believes will give him a break in the industry.
"It's been a long, long break for me. I needed time to think after Akhil. I've decided to do something really interesting and fresh. I am now getting ready to start my second film. Scripting is almost done. We're gearing up to start post summer, probably in June, [sic]" Akhil Akkineni told Deccan Chronicle in an interview.
Talking about the story of his second film, Akhil Akkineni said it is going to be an urban-centric romance drama, but he declined to divulge details. "I am not at liberty to reveal the details. But it's a very fresh urban love story with lots of entertainment. It has lots of scope for me to show my acting prowess," the budding actor said.
Nagarjuna feels "Akhil: The Power of Jua" failed at the box office because Akhil was too young to save the world. When quizzed about it, the young actor said, "I can't argue with him on that because Akhil did fail. Jokes aside, the film was nowhere close to what I expected it to be. It was poorly executed and ended up being very mediocre in terms of graphics and so on."
It was rumoured that his second film would be produced by "Srimanthudu"-fame Mythri Movie Makers. However, Akhil Akkineni is upset with the reports and took to his Twitter account on May 4 to slam them. He requested journalists to confirm news related to him and his films before publishing them.
Akhil Akkineni tweeted: "I don't know where you websites get your info from. My second film was never supposed to be produced under Mytri banner. False info. It would be nice if you confirmed before spreading false info to people. This goes unsaid but I guess it has to be spelled out for you guys. [sic]"