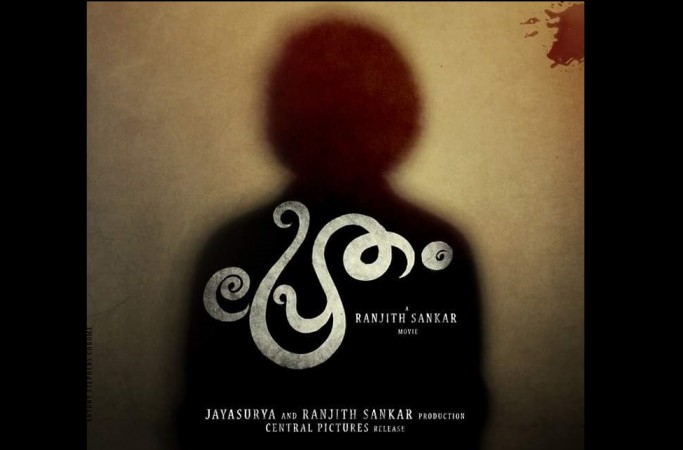 Ranjith Sankar's upcoming Malayalam movie "Pretham" has been making headlines ever since the director announced the project in February. After giving out a few details about the movie, the filmmaker has now revealed the names of the supporting cast of the Jayasurya-starrer, which is touted as a comedy horror film.
The movie has an ensemble cast, including Aju Varghese, Govind Padmasoorya and Joju George, who will be seen as classmates. While Aju (Priyalal) is a middle class man, Govind (Shibu Majeed) is said to be a globetrotter and Joju (Denny Kokken) belongs to a rich family. The trio had a dream during their college days and the movie narrates their mission to make it come true after 12 years, when Jayasurya's character John Bosco enters their lives.
"Announcing the 3 classmates in pretham.. Aju Varghese as Priyalal. Padmasoorya Govind as Shibu Majeed. Joju George as Denny Kokken. Not the ideal lookalike classmates but that's what time does to each of us right:) Priyalal the middle class self made man..Shibu Majeed the drifting globetrotter..Denny Kokken born with a silver spoon . .They had a dream in college. .After 12 years they set out to make it come true. .And John Don Bosco entered their life. . Pretham (sic)," Ranjith posted on his Facebook page.
Earlier, the director had revealed about Jayasurya's character -- John Bosco — a witty, cool and romantic person, who spent his childhood in an orphanage named Don Bosco and carried the institution's name as his surname as he did not have one. "Sherlock Holmes was Johns hero from childhood. His little mind wandered to explore the unknown lying around us all around. His first experiments started in his college library. Life got him traveling far and wide until he met IT !! Looking forward to Jayasurya discovering John Don Bosco, (sic)" Ranjith had earlier written on his Facebook page.
Meanwhile, Ranjith is handling the horror genre in the upcoming film after scripting the first horror serial in Malayalam "Nizhalukal" in 2000. It is Ranjith and Jayasurya's third project together after the superhit films "Punyalan Agarbattis" and "Su Su Sudhi Vathmeekam." "Pretham," produced by Ranjith and Jayasurya under the banner of Dreams N Beyons, is poised to hit screens on Aug. 12.