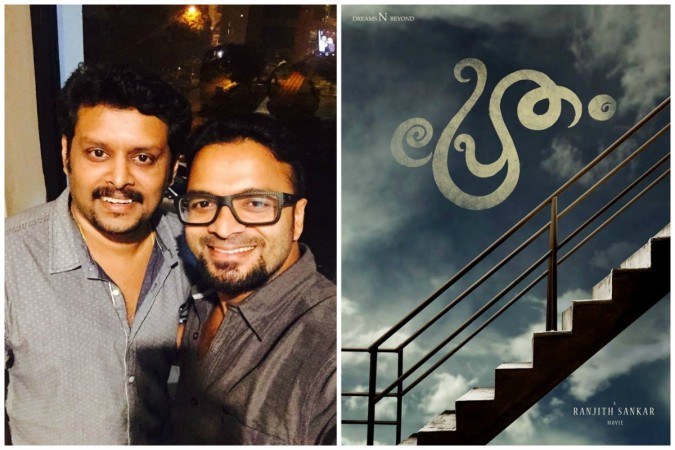 After "Su Su Sudhi Vathmeekam," Ranjith Sankar and Jayasurya have joined hands again for the upcoming Malayalam movie "Pretham." Following the declaration of the Kerala State Film Awards, the director had given out a few details about Jayasurya's character John Don Bosco in the upcoming movie.
Now, Ranijith has shared more information about Jayasurya's character in the upcoming horror comedy entertainer after the announcement of 63rd National Film Awards. John's character is said to be witty, cool and romantic. He spent his childhood days in a Don Bosco orphanage and carried the name of the institution as his surname as he did not have one.
"We gave out something about John Don Bosco of PRETHAM after the state award. Now a Lil bit more after National awards. John named himself as he did not had a surname to carry from Don Bosco orphanage. Sherlock Holmes was Johns hero from childhood. His little mind wandered to explore the unknown lying around us all around. His first experiments started in his college library. Life got him traveling far and wide until he met IT !! Looking forward to Jayasurya discovering John Don Bosco, [sic]" Ranjith wrote on his Facebook page.
"Pretham" is Ranjith's second attempt at the horror genre after the television series "Nizhalukal" in 2000, the first horror serial in Malayalam. The upcoming movie will reportedly see start of principal photography in May. Its makers had recently given a casting call for new female faces aged between 18 and 22 to play the role of a ghost. "Pretham" is being produced under the banner of Dreams N Beyond and is expected to hit the screens Aug. 12.
Meanwhile, Jayasurya got a special mention at the 63rd National Film Awards, and the Kerala State Film Awards Special Jury Award for his performances in the movies "Lukka Chuppi" and "Su Su Sudhi Vathmeekam."