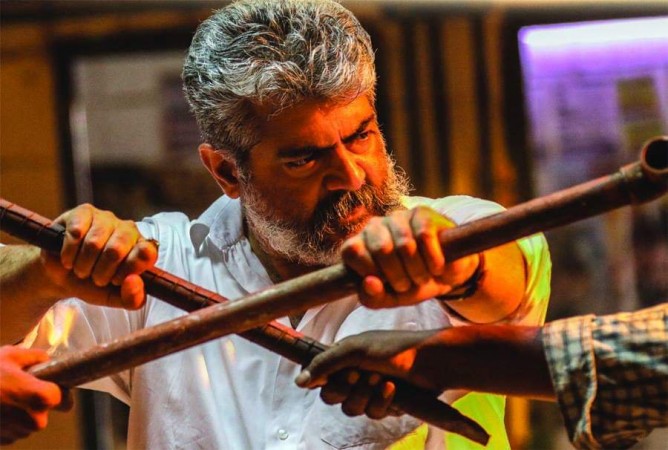 Fans in Tamil Nadu are getting crazy day by day, and some of these blind section of people often goes a step ahead and does something unimaginable. Such an incident took place in the state on January 10, 2018, when a man named Ajith set ablaze his father for not giving money to buy a ticket for the movie 'Viswasam'.
The culprit is barely 20 years old, and he is now in the custody of police. The incident happened on the early hours of Thursday and the man was in need of money to buy a fans show ticket. Pandiyan, Ajith's 45-year-old father is now admitted to a hospital with serious burns all over his body.
In the meantime, on Vellore district of Tamil Nadu, Ajith fans fought each other, and two people got stabbed. The injured people are being identified Ramesh and Prasanth. As per reports, the condition is very critical, and doctors are apparently trying their best to save his life.
'Viswasam' and 'Petta', the two big Tamil movies released today are getting unanimously positive reviews from all corners. Viswasam stars Ajith Kumar in the lead role, while Petta has none other than Superstar Rajinikanth playing the role of protagonist. As two big films clash each other, several reports of fan fight between the supporters of Rajinikanth and Ajith Kumar are getting reported from various corners of Tamil Nadu.
Even though Superstars in Tamil film industry have several times asked their fans to keep calm while movies are releasing, blind supporters used to indulge in these activities, and it has compelled several actors to even disburse their fan groups.