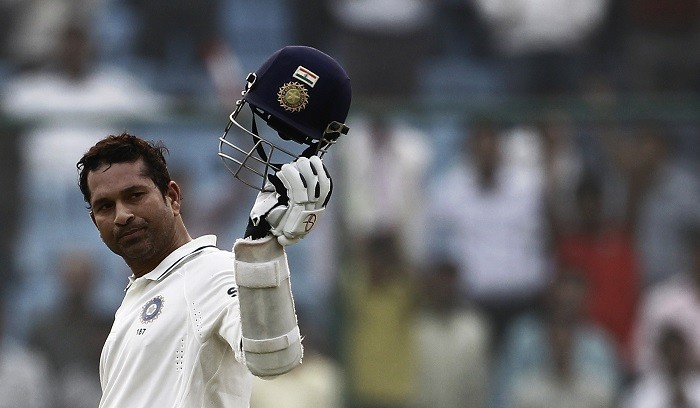 Former Indian cricket team captain and big-hitter Ajit Wadekar have come forward to support cricket legend Sachin Tendulkar and Mumbai cricket as a whole after the 'master blaster' was criticised by Kapil Dev on Wednesday.
The 1983 Indian World Cup-winning skipper said in a function in Dubai that Tendulkar didn't do justice to his talent and was not keen on going for the double, triple or quadruple centuries. Not only that, Dev also said the 'little master' didn't have an aggressive attitude while batting.
The 56-year-old also took potshots at the Bombay School of Cricket, commenting: "He [Sachin] got stuck with Bombay cricket. He didn't apply himself to the ruthless international cricket."
Wadekar didn't find the comments from Dev very appealing though.
"Records didn't matter to Sachin. He played for the team. And when it comes to Bombay school of cricket, I think Sachin knew how to win games. That's what's important," the Arjuna Award winner was quoted by The Times of India.
On being asked if the comments from the World Cup-winning captain had some relation with his personal dislike for Mumbai cricketers, Wadekar said: "Yes, in a way, I can sense that dislike. I have been experiencing it since my University cricket days.
"A lot of Northern players disliked us. They enjoyed staying in Mumbai, but not playing against Mumbai," Wadekar told Mid Day.
"In the final analysis, Sachin scored the maximum runs and is a true legend, and where Mumbai cricket is concerned, we always - everyone including Sachin and Sunil Gavaskar - played for the team and not for ourselves. That's why we won the Ranji Trophy 40 times. We knew how to win," the 74-year-old added.
Padma Shri winner Dilip Vengsarkar, who is also the vice-precident of the Mumbai Cricket Association (MCA) at present, said: "That's his (Kapil's) opinion. What can one say?" Vengsarkar, 59, said.
Cricket expert and commentator Harsha Bhogle also echoed Vengsarkar and said that Kapil Dev is always entitled to his personal opinions.