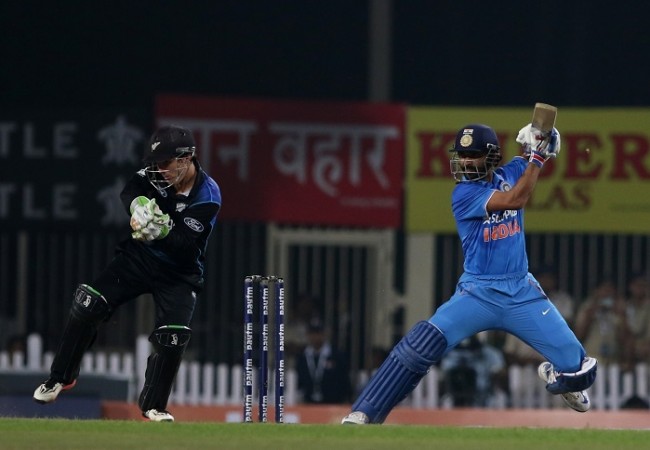 Middle order batsman Ajinkya Rahane has already been ruled out of the ongoing Test series against England, and things do not look too good for the right-hander, who sustained a finger injury ahead of the Mumbai Test. The same may keep him out of the upcoming ODI and the T20 series against England, suggest media reports.
The present Indian team has been hit by injuries of late. India have not been able to play their best and solid XI in the Test series as well. Players like Shikhar Dhawan, Rohit Sharma, Hardik Pandya, Mohammad Shami, Wriddhiman Saha among others have been hit by injuries. Such injuries have also led to criticism about the method adopted by the Indian players during training.
Rahane, who is said to have suffered avulsion fracture on his finger, is expected to take more than a month to heal, and the player then has to resume his training, and get fit to be considered for selection.
The India-England Test series is only going to end on the December 20 in Pune, and the visitors will head to their country for Christmas and New Year's break.
The three-match ODI series will start on January 15, and will be followed by three T20 matches with the first game starting on February 1.
With Rahane, who has been a regular batsman for India in the ODI format, players like Karun Nair may be included in the squad. That remains to be seen when the BCCI selectors sit to pick the India ODI team for the England series.