Team India opener Ajinkya Rahane has shed light on how batting legend Sachin Tendulkar motivated him ahead of the ongoing five-match ODI series against Australia.
Rahane, who is often targeted for his tendency to go into a shell in limited-overs cricket, is finding it hard to cement his place in the ODI squad. The 29-year-old Mumbai batsman sat out of the Champions Trophy campaign earlier this year as first-choice openers Rohit Sharma and Shikhar Dhawan were in fine form.
However, Rahane got back into the team following Rohit Sharma's rest for the West Indies series. Despite finishing as the highest run scorer over five ODIs (336 runs, including a ton and three fifties), he struggled to find a place in the playing XI during India's tour to Sri Lanka.
The right-hander though is back in the ODI side for the Australia series following the absence of Dhawan, who pulled out of the first three matches to be with his ailing wife.
Confident knock in Kolkata
After scoring just five runs in the first ODI in Chennai, Rahane impressed with a well-paced half-century during India's 50-run win over Steve Smith's men in the second ODI in Kolkata on Thursday, September 21. He looked fluent and confident on a two-paced surface at the Eden Gardens.
Rahane revealed Tendulkar did not discuss anything about his technique, but only about the mental aspects of the game when the two met earlier this month.
"Sachin Tendulkar asked me to back my game when I met him at the BKC (in Mumbai). Sometimes you will get the opportunity, sometimes you don't...that's not in your hand. All you can do is prepare well, have a good mindset," Rahane said on Saturday, September 23, a day before the third ODI between India and Australia in Indore.
He added: "He didn't discuss much about my technique but about the mental aspect and how to prepare. I got a lot of confidence from his positive words."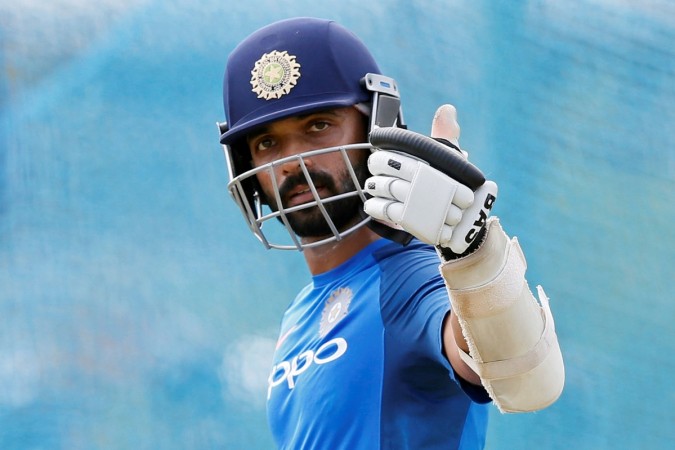 'Not focussed on Dhawan's return'
Rahane also insisted that he is not thinking about the return of Dhawan and that he is happy to stay in the present. The Mumbai batsman also said he is focussed on backing himself and making the most of the opportunities he gets.
"When Shikhar [Dhawan] comes we don't know what is going to happen. At the moment it's important for me to give my best for the team. You can't think of getting 100s every time, even if you get a crucial 45-50 or a 60-70, it matters. I always look to do that," Rahane added.