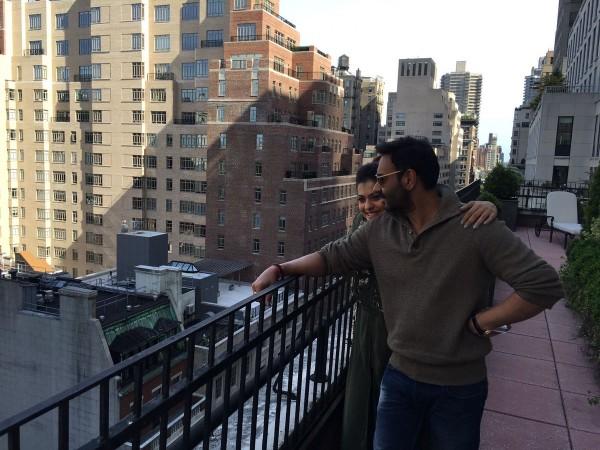 Ajay Devgn and Kajol are in the United States for the promotions of his upcoming movie Shivaay. While the real-life couple spent some good time at Facebook and Google headquarters, some of their fans were reportedly left irked after a meet-and-greet session was cancelled at the last moment.
It has been reported that Ajay and Kajol were supposed to attend a meet-and-greet session with some fans. The fans were charged with a considerable amount as the two stars were supposed to perform also, but the session was called off, leaving them fuming.
Reports suggest that the fans lost their cool and demanded refund from the organisers. They even reportedly assaulted the organisers after the event was cancelled. "It was a colossal nightmare. It was called a meet-and-greet, but Kajol didn't even bother turning up. Ajay came down, met the guests for a minute, showed no remorse, just informed everyone that Kajol is not well and cancelled the whole thing," a source at the venue told DNA.
"The organisers had no other option, but to return their money. But some of the guests even hit them although it wasn't their fault at all. People are now asking for refunds in California, New York and Chicago as well. People are extremely upset because Kajol got time to go for Google and Facebook meets, but for us, she fell sick. That's ridiculous," the source added.
The foreign visit was apparently for the promotions of Ajay's Shivaay that is slated to be released on October 28.