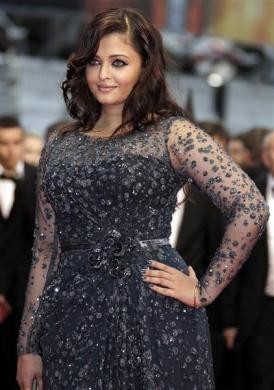 Speculations surrounding the former Miss World Aishwarya Rai Bachchan's comeback to the silver screen have been rife ever since she gave birth to her first child, Aaradhya, and the expectations are high but it's never going to be a cakewalk for her as the film industry has lots of successful and talented girls.
It is reported that Aish is considering getting to to films as she has shed her post-baby weight. The latest we hear is that she has been approached for a few international projects, which her PR has confirmed. It is also rumoured that the actress is planning to do a south Indian film.
However, the actress whose top priority at the moment is her daughter, Aaradhya, might face tough competition from her female colleagues when she returns, as not many actresses in Bollywood had a successful comeback after starting family. Actresses like Madhuri Dixit and Karishma Kapoor are good examples though there are exceptions like Kajol and Chitrangada Singh whose respective films "My Name Is Khan" and "Desi Boyz" were box office hits.
But at present, actresses like Priyanka Chopra, Katrina Kaif, Kareena Kapoor, Vidya Balan and Sonakshi Sinha are ruling the film industry. Sadly for Aishwarya, these actresses are at the peak of their career.
It's almost two years since Aish was last seen in a film. Her films "Action Replayy" and "Guzaaris", released in 2010, flopped at the box office.