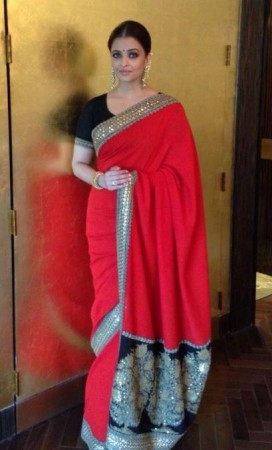 Director Sanjay Gupta cleared the air that his upcoming film "Jazbaa" starring Aiswarya Rai Bachchan is not a women oriented film.
When the actress announced at the Cannes Film Festival that she will be making her comeback with Gupta's film "Jazbaa", rumours started doing the rounds that it is a women-centric film.
But in an interview with Absolute India News, the director said that it's not a women-oriented film. In fact, the film has more big names, including Irrfan Khan, Anupam Kher and John Abraham, the director said.
"It's not a women-oriented film. Just because Ash is in the film, it does not make it a women-oriented film. There are so many strong characters and it is a great story. When the world knows about the cast since it is ensemble, everyone will know," he told the newspaper.
In the interview, he also talked about how the film happened to him and how he managed to sign Aishwarya for the female lead role.
"There are two people responsible for it. First and foremost is my co-producer Rafi Kazi as he had to set up my meeting with Abhishek Bachchan to discuss some film and I just happened to tell him about this film, which I had just seen and loved. We got discussing the film and if it's remade whom should we make it with."
When the director said that he wants to make the film with Aishwarya, Abhishek immediately replied "why not".
Meanwhile, the director, who is excited about the film's cast, is busy writing the screenplay of "Jazbaa".
"I'm busy writing the JAZBAA Screenplay. This movie is gonna be another beast altogether. Can't wait to bring it to life on screen," he tweeted.
"The excitement a writer/director feels when he knows he has a kickass cast to bring it all alive is unparalleled."
"Aishwarya Rai Bachchan, Irfan, Anupam have been announced as the key players in JAZBAA. But more wajandaar names yet to be announced. This is EXCITING."
"OKAY THEN. . . Back to work. Have to finish and fine tune the first draft of JAZBAA today and hand over to ARB and Irrfan. The Fun Begins."