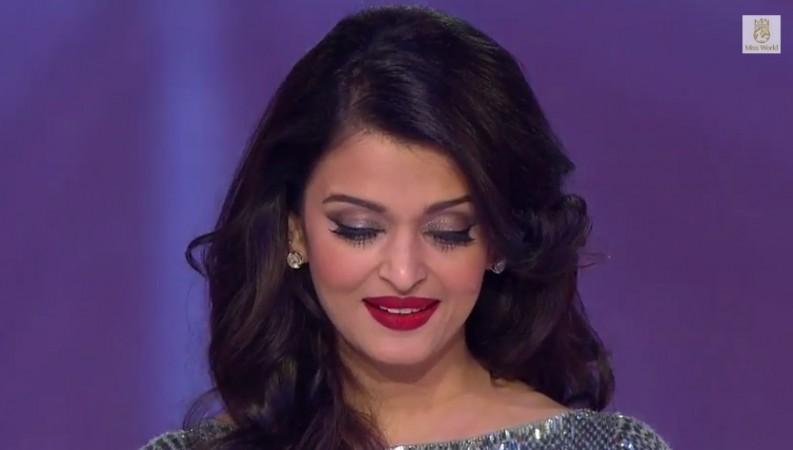 Aishwarya Rai Bachchan will be seen in a different avatar in her comeback film "Jazbaa". The former Miss World is making her silver screen comeback after a break of four years, and the makers are leaving no stone unturned to make it a successful film.
"Jazbaa" is an action thriller film directed by Sanjay Gupta, and Aishwarya Rai is playing the lead role. She will portray the character of a lawyer and would be seen doing lots of action scenes.
The director previously revealed that Aishwarya would be doing some never-seen-before action scenes in the movie, and the latest reports suggest that she will also sport a completely different look.
"Aishwarya has been working really hard for her role in the film and she will be seen in altogether a new look. She will be seen playing a lawyer and it is a story of an ordinary person thrown into an extremely extraordinary situation," a source close to the production house told Koimoi.com.
The film will go on floors in January, and the makers are planning to wrap up the shoot before Cannes Film Festival begins. Gupta had noted that the first poster of the film would be revealed at the prestigious Cannes International Film Festival, which Aishwarya Rai has been attending for over a decade.
According to the source, the film will be promoted internationally as the lead casts – Aishwarya, Irrfan Khan and Shabana Azmi – have international appeal.
"The film is an international model and Jazbaa is a much more stylized film. Visually, it's going to look like a Hollywood film. Since all three of them Aishwarya, Irrfan and Shabana have an international appeal, the film will be promoted in an international scale and will also be promoted at Cannes film festival 2015," the source further added.