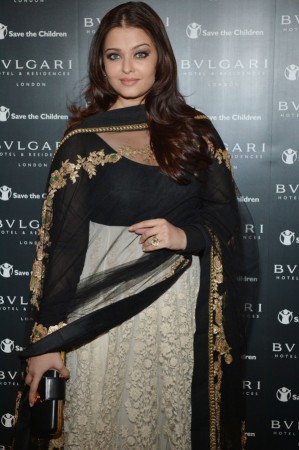 It seems that Bollywood actress Aishwarya Rai Bachchan, who was criticized for her post-baby weight gain, is now considering getting back to big screen.
Her post baby weight gain has cast doubt on her comeback to silver screen. However, it looks like the actress is getting ready to take up some projects.
Ash was recently spotted at the opening of the Bulgari Hotel and Residences, London, she looked stunning and much slimmer. And according to reports, the actress had been reading several scripts indicating fans that they might not have to wait too long to see the actress on silver screen.
However, hubby Abhishek Bachchan has earlier said that sheis enjoying her motherhood.
Before her Cannes appearance, the former Miss World was harshly criticized for not shedding her post pregnancy weight gain. But her recent slimmer and stunning appearance in London has slammed the critics.
The actress is in no hurry to comeback but her fans are waiting to see her back on screen.
Earlier, it was reported that Ash will make a comeback as a brand ambassador for Kalyan Jewellers along with father-in-law Amitabh Bachchan. In fact, she has also signed an Rs 100 million endorsement deal with the jewelry group.
Although the actress has said that her top priority is her daughter, Aardahya Bachchan, Bollywood grapevine has reported that the actress has agreed to work on films. There were rumours that the actress might do a new south film.
According to reports, Ash is also planning to do a film with a well-known director who is known portraying actresses in challenging roles on the silver screen.
Well, if Aishwarya wants to do the kinds of roles she did prior to the birth of her first child, she'll need to lose weight a bit.