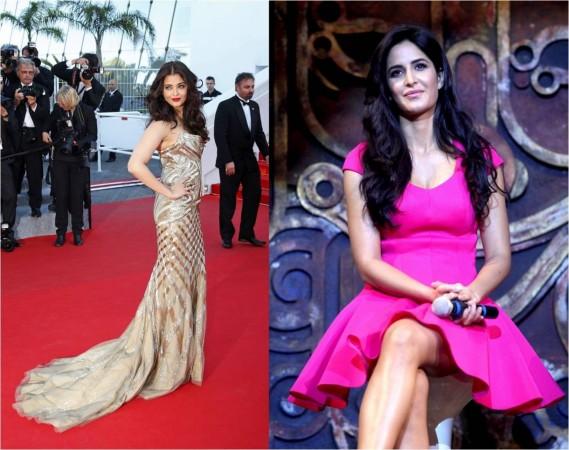 Aishwarya Rai Bachchan and Katrina Kaif's cat-fight is quite famous in B-town and the two have managed to stay away from each other until now.
But at a recent party, Aishwarya and Katrina ran into each other.
Katrina and her beau Ranbir Kapoor, who shifted to an apartment in Carter Road, invited who's who of Bollywood at their pre-Christmas party, including Aishwarya Rai and her husband Abhishek Bachchan.
Guests at Ranbir-Katrina's party weren't expecting the former Miss World to attend the bash. But Aishwarya Rai attended the party along with her husband.
The actress attended the party as her "Ae Dil Hai Mushkil" co-star Ranbir invited her.
But much to the surprise of their fans, the actress didn't bond well with Katrina at the party, BollywoodLife.com reported. Aish and Kat exchanged pleasantries, but avoided each other throughout the party.
"Aishwarya stuck to Ranbir and Abhishek throughout the party, while Katrina played the perfect host and ensured that all their guests enjoyed the party," BollywoodLife.com quoted a source as saying.
This is not the first time the two avoided each other. During the shooting of "Dhoom 3" Aishwarya accompanied husband Abhishek on the sets in Chicago, where even Katrina was shooting, but they maintained a safe distance from each other.
Last year, there were reports that Aishwarya Rai was not happy with Katrina being named as the new ambassador of a cosmetic group, which she has been endorsing for more than a decade.
However, later the actress clarified saying that she is happy to have Katrina on-board.
Aish and Kat have always maintained a safe distance, and the reason is believed to be their alleged past. Aishwarya and Katrina are both Salman Khan's ex-girlfriends, which is why the two avoid each other.