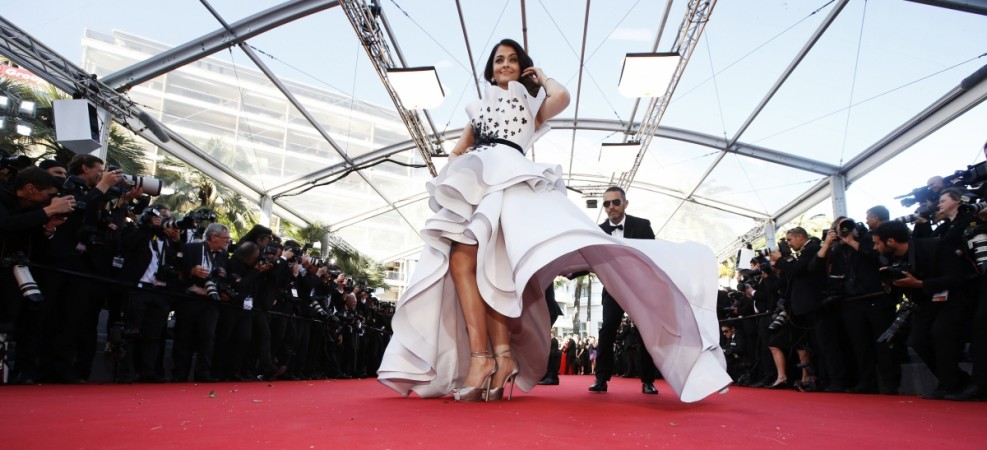 Director Sanjay Gupta, defending "Jazbaa" actress Aishwarya Rai Bachchan, slammed a leading daily for publishing reports about the actress being stopped at Cannes Film Festival 2015.
Rumours were rife that Aishwarya Rai was denied entry at a photo call during the press meet of her upcoming film "Jazbaa" at the 68th Cannes Film Festival.
"The security personnel didn't allow Aishwarya access to the India Pavilion because she was not in possession of the Blue Pass. Therefore, Aishwarya and the whole 'Jazbaa' team had to wait 20 minutes or more at the gate," Daily Bhaskar quoted Satish Reddy, Managing Director of World News Network, as saying.
The news went viral and several media outlet quoting Daily Bhaskar reported it.
But "Jazbaa" director Sanjay Gupta, who was also present at the event, took to Twitter to clarify the news. Sanjay Gupta called the Aishwarya Rai denied entry story "idiotic" and "bizarre".
Even Aishwarya Rai's PR person has rubbished all the reports.
"It was not at all a major issue. As per norms the Blue Pass is mandatory therefore we had to request the Security officials at Cannes for admission who co-operated with us. There was no waiting at all," Samir Kumar, Deputy Director of FICCI, Media and Entertainment said.