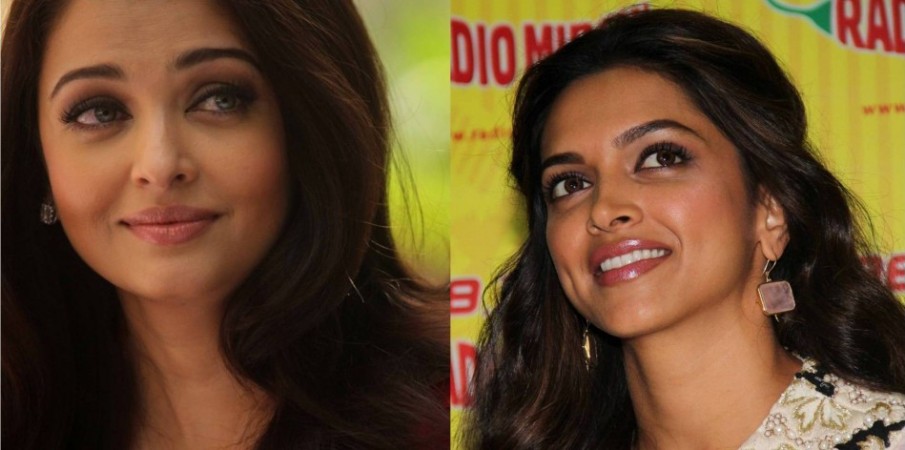 Bollywood actress Deepika Padukone has now joined the league of Aishwarya Rai Bachchan as among the most beautiful Indian women across the world.
A survey conducted in December by Hollywood Buzz website has named the two leading ladies of Bollywood - Aishwarya and Deepika, among other Hollywood actresses in its list of top 30 World's Most Beautiful Women of 2014.
"These names are chosen by people. This list is composed of the strongest, intelligent, desirable, popular, ­ attractive, beautiful and successful women in the year 2013 and 2014," the website reported.
While Aishwarya took the fourth spot in the list, Deepika Padukone finished at the 29th spot.
In spite of her three-year long break from films, Aishwarya has remained to be in the public eye. She was constantly in the news for her endorsement deals, comeback plans and supposed family problems.
On the other hand, Deepika made headlines for her four consecutive hit films last year. She is among the industry's best paid actresses.
Besides films, spurious reports about her connection with ex-flame Ranbir Kapoor as well as her current relationship status with Ranveer Singh made her a fixture in the media spotlight.
Coming to the international front, Italian actress Monica Bellucci topped the list followed by Kate Upton and Angelina Jolie.
Check out the complete list here:
1. Monica Bellucci
2. Kate Upton
3. Angelina Jolie
4. Aishwarya Rai Bachchan
5. Irina Shayk
6. Meryem Uzerli
7. Charlize Theron
8. Amber Heard
9. Rihanna
10. Scarlet Johansson
11. Megan Fox
12. Adriana Lima
13. Halle Berry
14. Eva Mendes
15. Miranda Kerr
16. Katy Perry
17. Amanda Seyfried
18. Olivia Wilde
19. Mila Kunis
20. Kristen Stewart
21. Kim Kardashian
22. Jennifer Lawrence
23. Taylor Swift
24. Haifa Wehbe
25. Beyonce
26. Candice Swanepoel
27. Jessica Alba
28. Anne Hathaway
29. Deepika Padukone
30. Fan Bingbing