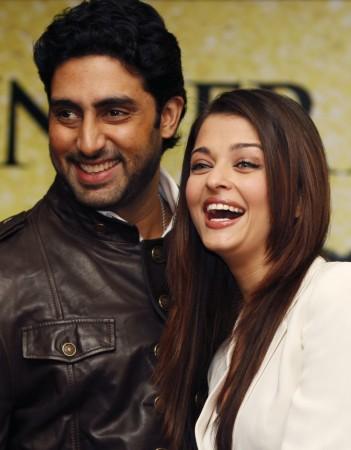 Bollywood actress Aishwarya Rai Bachchan, who is pregnant with her first child, is moving closer to her delivery date. But some seem to be taking advantage of the fact.
The former Miss World is expected to deliver her child sometime in mid-November, at the Seven Hills Hospital in Mumbai.
The nursing staff of the hospital have used the high-profile media opportunity to force hospital management to agree to salary demands, by going on a flash strike. The strike, which was carried out Wednesday, lasted three hours.
"The management had promised us a 15 percent hike after we joined. But so far they have only given us 3 percent hike. We have been demanding that they fulfil their promises but so far nothing has happened. We, therefore, decided to go on a flash strike," an unidentified nurse was quoted as saying in a report by DNA.
The hospital management, already under pressure given the identity of the patients, has agreed (albeit verbally) to the nurses' demand. The strike was called off at 5 p.m. The management has since refused to comment on the strike.
"I am not in town and have no information," said Dr Bindu Chauhan, a spokesperson for the hospital.