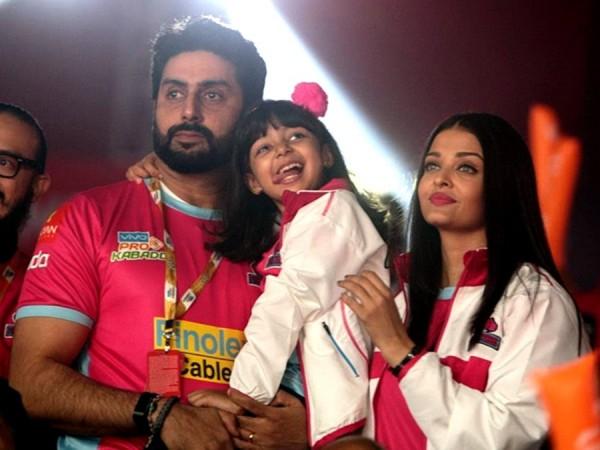 Bollywood couple Abhishek and Aishwarya Rai Bachchan have reportedly bought a holiday home in Dubai for their 15-month-old daughter Aaradhya.
The cost of the holiday house, which is reportedly located in the heart of a tourist destination in Dubai, is estimated to be ₹54 crore.
As per various reports, the Bachchan couple recently travelled to Dubai to purchase the luxury holiday house.
Aaradhya, granddaughter of Bollywood's megastar Amitabh Bachchan, was born on November 16, 2011. This is the second time Aaradhya has being reportedly showered with costly gift.
It was earlier reported that Abhishek and Aishwarya gifted Aaradhya a BMW Mini Cooper on her first birthday.
However, weeks later Amitabh Bachchan cleared the rumours and said that the BMW Mini Cooper was gifted to him by Aaradhya's parents.
The star baby has been in constant limelight ever since she was born in 2011. The celebrity couple, who managed to keep their daughter away from the shutterbugs, introduced her to the public on the 70th birthday celebration of Amitabh Bachchan.
Aaradhya was recently spotted with Aishwarya at Mumbai's domestic air terminal. The Bollywood diva along with her child were returning from Delhi to attend the "Zindagi Live Awards" as the guest of honour.