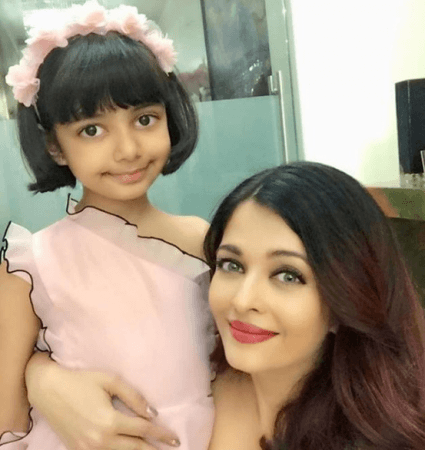 Aishwarya Rai Bachchan has always been a head turner. Be it her sartorial choices, her movies, or how the actress is seen spending ample time with her six-year-old daughter Aaradhya, the actress is always in news. Recently for a fashion magazine shoot, the actress spoke on about she balances professional commitments and spending quality with her little girl.

In a recent interview with Vogue India, she revealed that she is well aware that people usually think that as a celebrity mother the actress must be getting plenty of assistance in bringing up her daughter. But the Ae Dil Hai Mushkil actress quashed all these rumors. She said, "I spent all my time with Aaradhya, and I have one nanny, by choice," the actress said in the interview. "I read comments saying, "Ah, she must have an army of help" and I understand the perception, but I choose this way, which means life is always busy," said Aishwarya when asked about her work schedule.

When asked if there's one thing that Aishwarya wants Aaradhya to always remember, the actress said: "B-positive is not just a blood group and that everything in life is a learning curve. That's something I'm imparting to Aaradhya."
Aaradhya and Aishwarya go to various parties and occasions together and the latter seems to be her true travel buddy. They attended Akash Ambani's engagement party where the mother-daughter duo got a lot of attention from the media. Aaradhya has also been accompanying her mother to the Cannes Film Festival for the past few years.

In another interview, the former Miss World had told PTI, that her daughter is aware of her parent's profession and has acquired the qualities of being born in a family of superstars.
"I can't say she's unaware. She knows our profession, and she sees our posters and pictures all over the city, or on buses, and bus stops. I don't have to sit down and talk to her about what her mother does. She sees it. She's growing up with it and she knows it," said the Fanne Khan actress.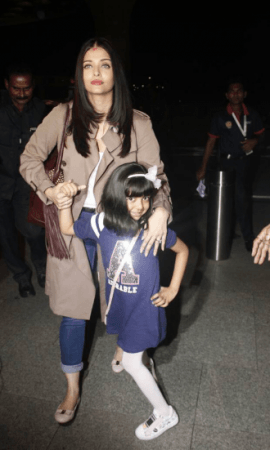 Talking about how her six-year-old is getting used to the shutterbugs, the beauty queen narrated an incidence when the duo was leaving for Cannes.
"At the airport (as they were departing) there are some pictures of her that have the gesture of her saying no," she said to PTI, adding that, "I asked her 'what were you doing, waving out?' She told me 'I was saying no, no photos. I was telling them bas, bas please.' It was so cute! She has kind of seen that around as well. Suddenly, I didn't even realize, she also smiled and posed for one or two pictures."