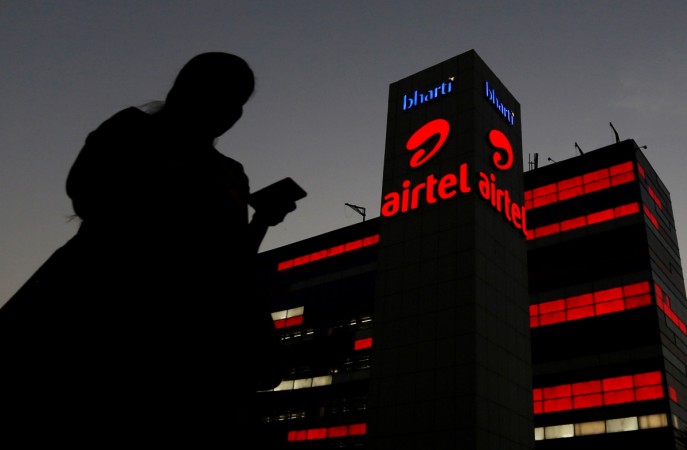 Reliance Jio's prepaid plans have set a new benchmark for other telecom operators forcing them to match the former in providing lucrative offers. To a large extent, most carriers, including Airtel, Vodafone and Idea Cellular, have redesigned their prepaid tariffs in order to fulfil subscribers' demand.
While Reliance Jio's Rs. 399 plan with 70 days validity, 1GB data per day and unlimited voice calls has gained quite a traction, there are several other plans that are equally enticing. For instance, Jio offers 84 days validity with 1GB data per day and unlimited calls for Rs. 459, and extends the same to 91 days with its Rs. 499 tariff.
Airtel, Vodafone and Idea Cellular have similar tariffs, but they last just a month, which makes Jio's offers hard to turn down. But India's largest telecom operator – Airtel – is targeting Jio's long-term plans that come with up to one-year validity.
Airtel introduced its Rs. 3,999 special recharge pack for prepaid users, offering 300GB worth data, unlimited local + STD calls, free national roaming and 100 SMS per day for a period of 360 days. This new plans directly competes with Jio's Rs. 4,999 plan, which offers 350GB data, unlimited voice, roaming and SMS with a total validity of 360 days.
If the annual plan isn't your preference, Airtel has cheaper alternatives. For Rs. 1,999, prepaid users get 125GB mobile data along with unlimited voice, roaming and SMS benefits for a period of 180 days. This is identical to Jio's Rs. 1,999 plan, which also gives 125GB data and unlimited voice, SMS and roaming for 180 days.
Finally, there's a Rs. 999 plan, which gives 60GB data with a validity of 90 days. The unlimited calling, roaming and SMS benefits extend to this plan just like they do in the previous two plans. Reliance Jio, too, has a Rs. 999 tariff, which gives users 60GB data with unlimited calling, SMS and roaming for 90 days.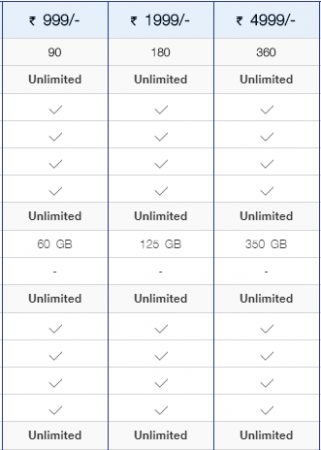 While incumbents have struggled to match Jio's offers of late, Airtel's approach corners the disruptive telco. It's rather a smart move on Airtel's behalf, as those who enrol for these plans are guaranteed to stay with the carrier for a longer period of time.
On the low-end segment, Jio is still leading the pack with its attractive offers. It remains to be seen whether Airtel will make a similar approach on the entry-level plans to counter Jio.