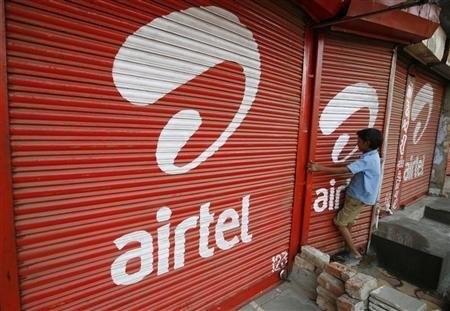 A day after Vodafone slashed 2G data charges by 80 percent for customers in three circles, Bharti Airtel reduced its own rates by 90 percent for pre-paid subscribers in Punjab and Haryana.
While Vodafone reasoned to 'democratise' data by its 80 percent cut in 2G data packages, Airtel is billing less due to an aggressive competition.
Volume Based Charges (VBC) on Airtel recharge vouchers for 2G data usage of three denominations have been reduced to 1 paisa per 10KB from 10 paisa per 10 KB making internet usage affordable for its subscribers, Airtel told PTI news agency.
On the other hand, Vodafone trimmed down the price to 2 paisa per 10KB for Karnataka, UP West and Madhya Pradesh and Chhattisgarh circles.
Now, Airtel recharge vouchers worth ₹22, ₹25 and ₹125 have free download limit of 125 MB for five days, 150 MB for seven days and 1 GB for 28 days, respectively.
Airtel also offered users another benefit by increasing the validity on these coupon vouchers. The validity of the ₹22 and ₹25 recharge vouchers has been increased to 30 days, while that of the ₹125 recharge voucher was extended to 90 days. These offers by Airtel are only for pre-paid customers.
"Looking at the increasing number of mobile internet users in both urban and rural areas, the reduction in rates is further going to boost the usage of mobile internet," the company said in a press release.