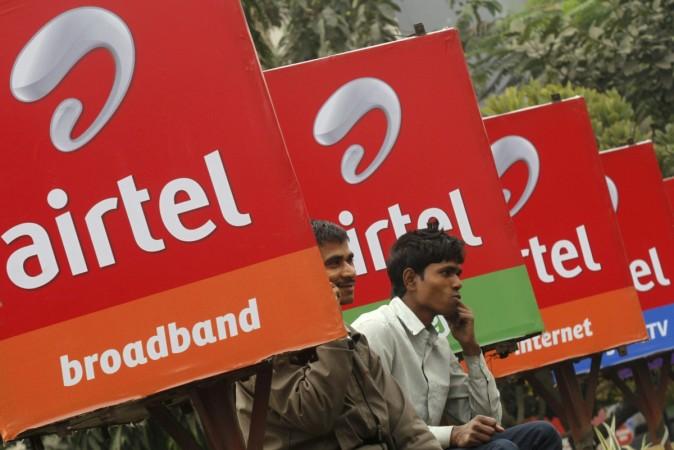 Reliance Jio's Happy New Year offer is finally coming to an end and RIL's chairman and MD Mukesh Ambani revealed the next wave of offers for its 100 million users. Jio Prime membership programme was the highlight of Ambani's speech on Tuesday, a move that will force the hands of rivals including Airtel, Vodafone and Idea to come up with competitive tariffs.
While Jio's tariffs are yet to go live, Airtel has stepped up its game to offer 4G data at an affordable cost. According to India Today Tech, Airtel will serve up a "Surprise Offer" to its postpaid customers where they can avail up to 10GB additional 3G or 4G data for just Rs. 100, tantamount to Jio's plan of Rs. 10 per GB.
But Airtel said the 10GB offer has nothing to do with Jio Prime, and the offer is part of the carrier's ongoing promotions. However, the 10GB data for Rs. 100 will be an add-on pack. For instance if a user has a Rs. 500 plan with 3GB data for a month, by spending Rs. 100 the user will get 13GB data. This makes Jio's plan cheaper than Airtel.
Reliance Jio introduced Prime Membership for customers to continue getting the benefits of Happy New Year offer by paying Rs. 303 a month. There's a one-time introductory fee of Rs. 99, which will give users the benefits of Rs. 303 plan for another 12 months. Jio Prime members will get unlimited voice calls, 1GB 4G data per day and access to Jio apps for free.
Reliance Jio's Happy New Year offer was met with a lot of resistance from incumbents in the initial days. With the rollout of Jio tariffs, rivals have a better chance at fighting the new entrant with better and competitive packages. It remains to be seen how users will respond to Jio's tariffs after using the services for free for over six months.
Analysts have been skeptical about Jio users' commitment to the network once the freebies end. According to a report, 50 percent of Jio users may switch to other service providers once the new tariffs kick in, but Ambani's sound offering is bound to retain most of its customers.