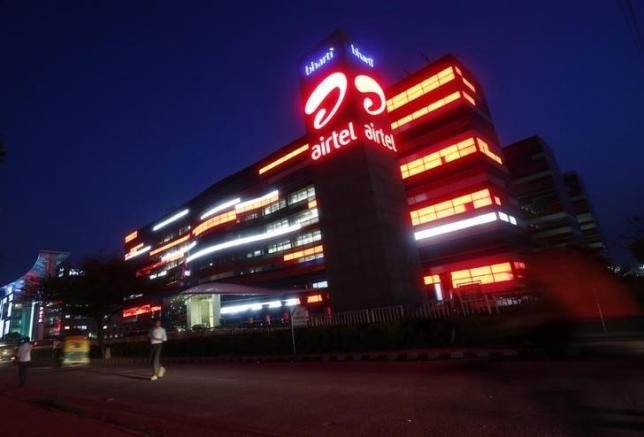 India's leading network carrier Airtel has introduced over 20,000 Aadhaar-enabled e-KYC (electronic Know Your Consumer) units in SIM-activation centres across India.
The company currently receives every day more than 50,000 customer applications, including those in rural India, for Airtel SIM through digital solution. With the addition of new e-KYC units, Airtel hopes it will further ramp up the process of instant activation of the mobile SIM (Subscriber Identity Module) cards, and plans to introduce this solution to 500,000 retail outlets across India in the coming months.
Benefits of e-KYC:
Aadhaar-based e-KYC is a digital verification process, which is fully secure and eliminates paperwork.
Customers who plan to purchase a new SIM just need to submit/verify their biometrics (iris scan / fingerprints) at the Point of Sale. The details will be instantly matched with the UIDAI (Unique Identification Authority of India) database and following the validation, the connection will be activated instantly in the name of the customer.
This aggressive expansion move by Airtel is seen as the company's strategy to offset Reliance Jio's attempt to poach consumers from incumbent players. Though Reliance Jio received an overwhelming response in the first week of its commercial launch, the craze for 'Free Welcome Offer' is starting to fade, as the company, burdened by the huge demand, is finding it difficult to get the SIM activated.
Read more: Reliance Jio 4G SIM activation: Customers disappointed as huge demand leads to extensive delay
"Aadhaar based e-KYC has significantly enhanced the customer experience by enabling faster and paperless onboarding process and we have received very positive response from the customers and channel partners. We plan to deploy this solution in majority of our general trade stores, including those in rural pockets. We believe, this initiative is a great case study for Government's Digital India vision," Ajai Puri, Director, Operations (India & South Asia), Bharti Airtel, said in a statement.