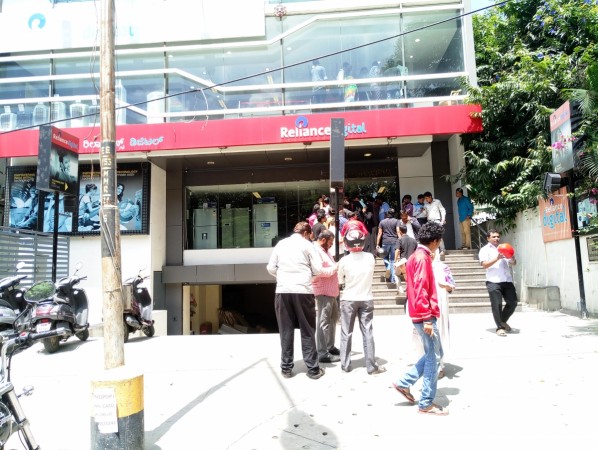 Having a great product without equally great support could be a recipe for disaster. While Reliance Jio has mapped every single move with great care, it seems to have slipped out on one crucial aspect. Although still in trial phase, Jio customers are expecting a lot from the carrier, which has managed to disrupt the telecom industry in an unimaginable way.
Jio's Welcome Offer with unlimited data, calls and SMS for free until Dec. 31 is just the tip of an iceberg. The 4G-only network carrier in India has promised to offer attractive offers after the free trial period, which includes 1GB data at Rs. 50 and free voice calls and roaming for life.
As magnificent as an iceberg looks on a large canvas of an endless sea, it can potentially pose a greater risk for ships and cruises. By offering an irresistible treat to all mobile users, Reliance Jio has attracted a sizable lot, which is a good sign only until it is a manageable crowd.
Long queues outside Reliance Digital stores and issuing tokens for Jio SIM cards isn't anything new, but despite the hardships, several customers are kept waiting on the activation row. This could lead to a serious issue, especially since RIL chairman Mukesh Ambani during the AGM said that Jio SIM card activations will take no longer than 15 minutes or so using e-KYC facility.
Reliance Jio is yet to accommodate most of its Reliance stores with e-KYC machines, which will use customers' fingerprint scans and Aadhaar card to complete verification quickly. Currently, only Mumbai and New Delhi have the e-KYC facility, while most cities including Bengaluru, formerly Bangalore, where demand for Jio SIMs continues to prevail, are yet to get the necessary machinery.
As a result, customers are kept waiting for several days to get their Jio 4G SIM activated. Below are some tweets from Jio customers that have been waiting for as many as 20 days for activation.