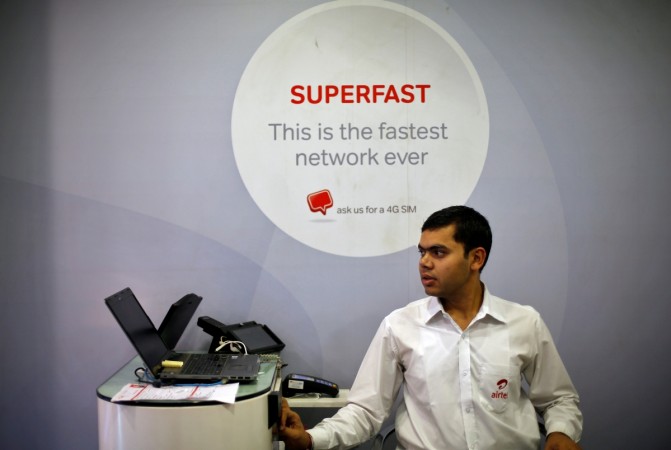 Cyclone Vardah has already caused a great deal of desctruction across Tamil Nadu, but now it is causing more problems in its aftermath. Users of internet services from Airtel, whether broadband or mobile, from across the country are apparently unable to connect to the Internet because the cyclone has managed to snag one of the company's undersea lines.
Airtel, which has been basking in the success of its newly-launched payments bank, sent out messages to some of its customers in this regard. One customer of Airtel Broadband said he received the following message from the Internet Service Provider (ISP): "Dear customer, the cyclone in Chennai has impacted one of our undersea network cables which may affect internet speeds of your Airtel Broadband connection. We deeply regret the inconvenience. Our engineers are working to resolve the issue and services will be normalised shortly."
The problem for mobile users seems limited to WhatsApp for the moment, with people taking to social media platforms like Facebook to let their problems known. Apparently, they are receiving WhatsApp messages, but not all of them in their entirety – images or videos or other attachments are going missing. And they are now unable to send WhatsApp messages or replies.
An Airtel spokesperson was quoted by PTI as saying: "Customers in some locations may be experiencing slow internet/data speeds. Our teams are working to normalise the operations at the earliest possible, and making alternate arrangements to divert international internet traffic."
Cyclone Vardah, it may be noted, had made landfall on Monday afternoon in Tamil Nadu. Since then, it has caused the death of at least 18 people, and uprooted thousands of trees and electricity poles. It has also destroyed dozens of huts. The National Disaster Management Authority is currently monitoring the situation in Tamil Nadu and Andhra Pradesh – the two states hit worst by the storm.