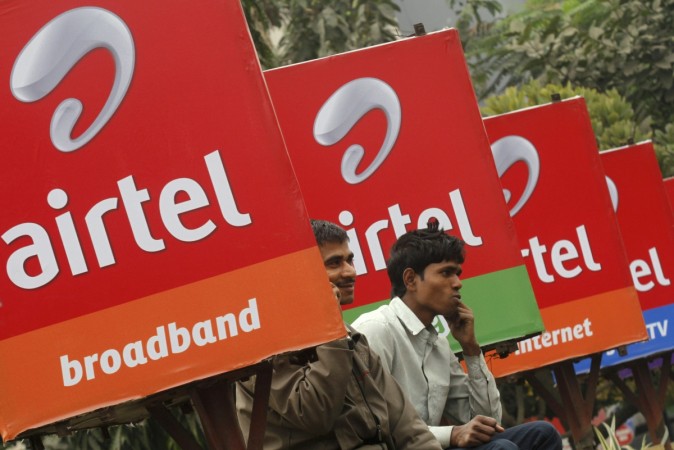 When one company has too much money and one too much debt, magical deals take place. Like the case of Bharti Airtel acquiring Tata Group's consumer mobile businesses of Tata Teleservices and Tata Teleservices Maharashtra for almost free.
It's a debt-free cash-free deal, where Bharti Airtel will get 40 million Tata customers, absorb Tata Teleservices' operations across the country in 19 circles and just need to pay a small portion of the unpaid spectrum liability of Tata towards the DoT.
Tata will even settle all past liabilities and dues, according to the agreement.
As of June 30, Tata Teleservices' accumulated debt stood a little over Rs 34,000 crore for TTSL and TTML together.
Such deals are surely magical. The country's largest telecom operator Bharti Airtel has prior experience in cracking such deals. The company earlier this year acquired Norwegian telco Telenor virtually for free.
According to a Mint report, Tatas are transferring at least Rs 6,500-crore ($1-billion) business to Airtel for free.
Airtel could strike such a deal as there is no buyer in the telecom sector.
With the Vodafone India-Idea Cellular merger, they are no more companies in a position to consolidate further as they already have a big enough business to look after.
On the other side, Reliance Jio Infocomm has already spent Rs 2 lakh crore in setting up its business and would not interested in buying stressed companies.
From a different perspective, the Tatas have two options opened — either sell or shut shop. A Tata Sons executive told Mint that the cost of winding down the business would have been about Rs 8,000 crore higher than the current arrangement.
With mergers such as this, the telecom sector in India is heading towards an oligopoly — defined as a "state of limited competition, in which a market is shared by a small number of producers or sellers."
Currently, the Indian telecom sector is largely governed by three big telecos — Bharti Airtel, Vodafone-Idea and new entrant Reliance Jio Infocomm. State-owned BSNL has minority market share in the sector.
Companies Airtel acquired over the past 5 years:

1. Qualcomm AP's India
May 2012
Circles: Delhi, Mumbai, Haryana, and Kerala
2. Augere Wireless Broadband India
August 2015
Circles: Madhya Pradesh and Chhattisgarh (MPCG)
3. Videocon Telecommunications
March 2016
Circles: Bihar, Gujarat, Haryana, Madhya Pradesh, UP (East) and UP (West)
4. Aircel Dishnet Wireless
April 2016
Circles: Tamil Nadu (including Chennai), Bihar, Jammu & Kashmir, West Bengal, Assam, Northeast, Orissa and Andhra Pradesh
5. Telenor (India) Communications
February 2017
Circles: Andhra Pradesh, Bihar, Maharashtra, Gujarat, UP (East), UP (West) and Assam
6. Tikona Digital Networks
March 2017
Circles: Gujarat, UP (East), UP (West), Rajasthan and Himachal Pradesh