The smog and the deadly air pollution could not prevent the Airtel Delhi Half Marathon 2017 from getting a halt. Of course, the marathoners and the athletes are wary but the race will go under way as scheduled on Sunday November 19, the Delhi High Court has ruled.
In case you missed it, the organisers have mentioned that the participants who feel hesitant to race amid the deadly smog in New Delhi, could choose not to participate. In such a situation, the concerned individuals would get their participation money back.
The races get under way on Sunday morning from 6:40 am IST onwards.
Complete schedule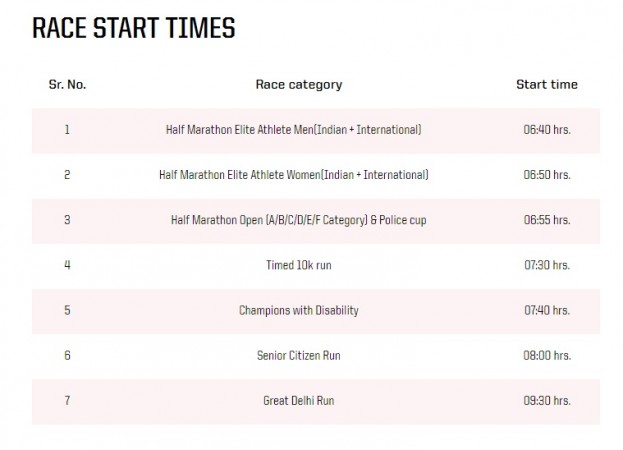 In a press statement, the Delhi Half Marathon promoters Procam International mentioned the measures they are taking for the safety of the participants:
The two major causes of pollution – dust and vehicular traffic are being directly addressed by us on the race day. Through the entire 21 kms course of the race, we are sprinkling salt treated effluent water to effectively settle the dust on the roads.

Traffic will also be completely suspended on the said route, for almost 8 hours. These measures will greatly reduce the impact of an adverse environment, for the benefit of participants

It is unfair to ask why is ADHM back this November. To change the time window for the most prestigious half marathon in the world requires several months and the agreement of various international and national bodies.

We were given to understand last year that various measures were being put in place, so that conditions we witnessed last year would not occur again. However they have occurred again, so we will do what ever it takes, to ensure that the next edition of ADHM enjoys a more favorable environment.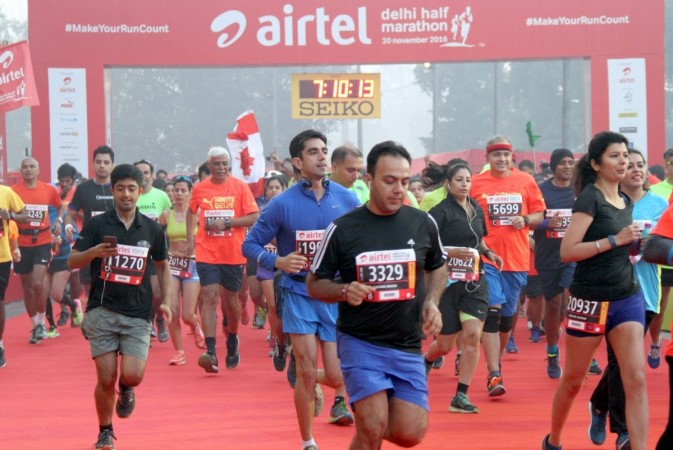 Airtel Delhi Half Marathon 2017
Total distance of race: 21.097 kms.
Start/finish site: JLN Stadium (Lodhi Road, New Delhi).
Prize money for winners: $27,000.
Race categories: Half marathon, Great Delhi Run, Senior Citizens' Run, Champions with Disability Run.
Live telecast on TV: Star Sports Select 1/HD