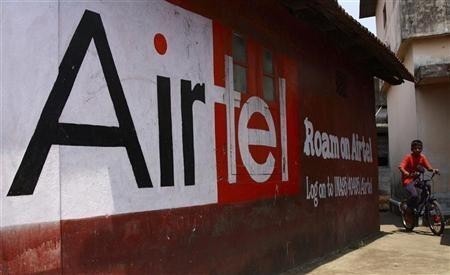 Mobile internet users can now use Google services for free on Airtel connection from Thursday onwards. The telecom company joined hands with the search giant to launch a 'Free Zone' for Airtel mobile customers.
Airtel users get to access Google's mobile services like Gmail and Google+ on the go and free of cost. To use the service, customers will have to visit the Free Zone webpage and sign in to their Google accounts.
When the user puts up a query on the Google search bar, the first webpage of the site linked to search results pops up with no data charges.
"In this market, where feature phones predominate, our association with Google to bring Free Zone to India will encourage millions of users to discover the power of mobile Internet for the very first time and leverage the amazing world of information search, email and social collaboration - at no incremental cost," Bharti Airtel Chief Marketing Officer (Consumer Business) N Rajaram told PTI.
Though Free Zone is initiated with a noble cause of bringing more people to use web services and also to empower netizens, there is a limit to using the service. Free data usage is available up to 1GB per month on Free Zone. Also, it cannot be accessed on tablets either. The telecom operator warns Blackberry users, specifically, that they could run into problems while using Free Zone.
This is not the first time Airtel has taken an initiative to reach a wider audience. The operator recently slashed its 2G data charges by 90 percent and reviewed its data plans for 4G users as well.