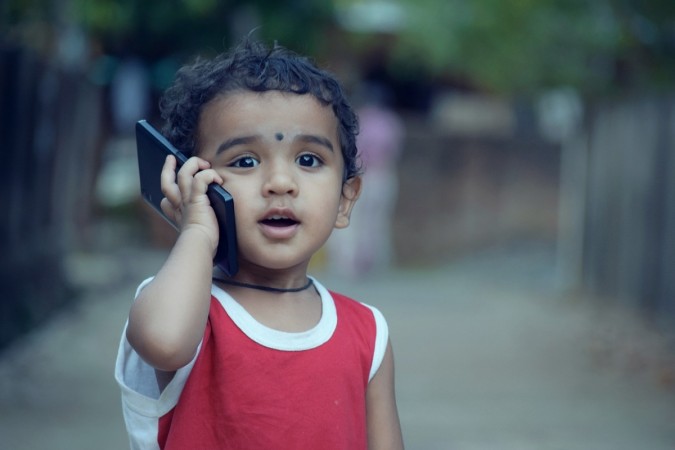 Bharti Airtel on Thursday, October 12, announced that it was acquiring Tata Teleservices — the ailing telecom arm of the Tata Group which was on the verge of closure — in a cash-free debt-free deal.
The acquisition, in the light of the current situation in the telecom sector in India, could lead to an oligopoly — defined as a "state of limited competition, in which a market is shared by a small number of producers or sellers".
This could be bad news for consumers because an oligopoly is typically marked by a lack of competition between companies that share the market. Competition in the market generally leads to lower costs for consumers, and thus lack of it may end up costing mobile telephony and data users a pretty penny.
What's more, with just a handful of companies controlling the lion's share of the market, they can impinge on net neutrality or do away with it entirely by offering piecemeal access to certain websites on only certain providers.
Consolidation in sector
Bharti Airtel will acquire Tata Group's operations across 19 circles under Tata Teleservices and Tata Teleservices (Maharashtra), the companies said in a statement on Thursday. Of course, the acquisition is subject to regulatory approvals.
If and when this and other acquisitions imminent in India's telecom sector go through, they will be pushing the Indian telecom market into a further oligopoly.
After all, Vodafone is expected to merge with Idea Cellular, while Reliance is looking to assimilate MTS, and Airtel is already in the process of acquiring Telenor.
Now, with Tata Teleservices being bought by Airtel, it leaves very little by way of market competition.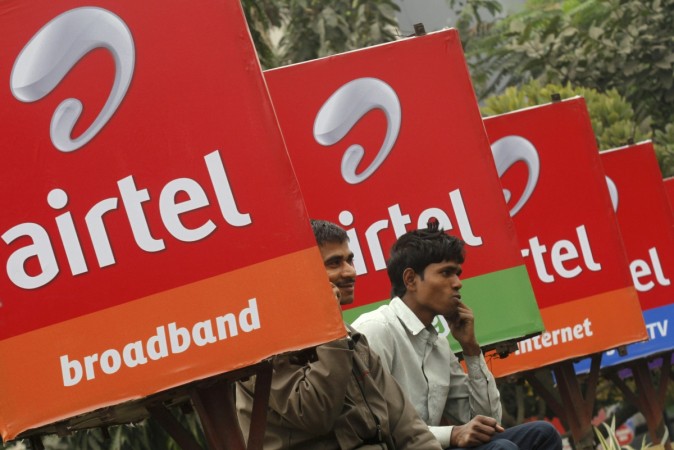 Market shares
According to an official statement from the Telecom Regulatory Authority of India (TRAI) released in August this year, Bharti Airtel had the highest market share of 23.65 percent, followed by Vodafone at 17.86 percent, Idea at 16.54 percent, Reliance Jio at 10.39 percent, BSNL at 8.78 percent, Aircel at 7.61 percent, Reliance at 6.85 percent, Telenor at 3.99 percent, Tata at 3.68 percent, Sistema or MTS at 0.35 percent, and MTNL at 0.31 percent. All figures are from July 30, 2017.
If the above-mentioned mergers and acquisitions go through, we will be left with the Vodafone-Idea merged entity with 34.4 percent market share, Bharti Airtel — including Tata and Telenor — with 31.32 percent and Reliance-MTS at 7.2 percent.
This leaves only two other private companies in the market: Reliance Jio at 10.39 percent and Aircel at 7.61 percent. Even here there is the talk of a merger between the two, which will bring the resulting entity's supposed market share to 18 percent.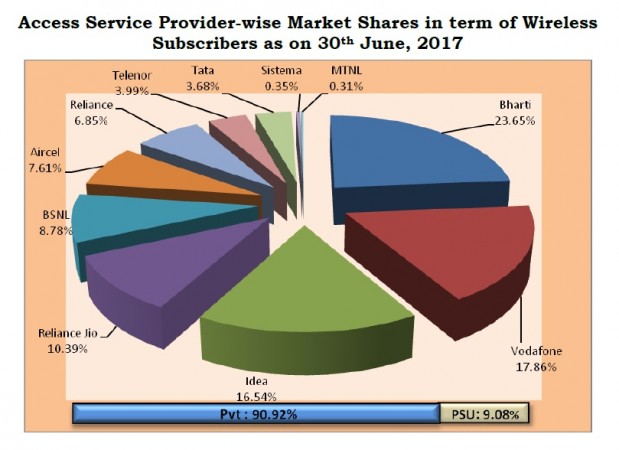 Closing in on oligopoly
Thus, in the end, we may have only five major telecom companies or groups in India, one of which is the government-owned combination of BSNL and MTNL, with a market share of 9.09 percent.
That means the other four major telecom companies in India — all private — will control 90.91 percent of Indian customers.
This is even worse than the oligopoly in the US domestic aviation industry — where just four private airlines control a little more than 83 percent of the market share and have been known to face little backlash despite de-planing a passenger who had a legitimate ticket for a flight, all because they had overbooked the flight!
Imagine such a scenario, where one company suddenly starts charging for a certain service, and the others follow suit, while customers end up shelling out more simply because they do not have the option to switch to a cheaper telecom service provider!
Net neutrality at stake?
What is more, an oligopoly in the telecom sector in India could be a severe threat to net neutrality, which is defined by the Oxford English Dictionary as "the principle that Internet service providers should enable access to all content and applications regardless of the source, and without favouring or blocking particular products or websites."
The death of net neutrality in India would be the day a telecom service provider starts charging for access to your favourite e-commerce website or even blocks access to it! The other service providers may form cliques of their own, where they provide cheap or free access to certain websites and throttle connection to others.
In that case, the user will be left with no choice but to visit only those websites their service providers let them. If the user chooses another telecom firm, he or she may be subjected to similar controls, only for different websites this time.